I have just driven Rover's latest model. It's the handsome production version of a concept the company revealed in 2004, finely executed from its flush-fit windscreens to its frameless door glass and bespoke alloy wheels.
A premium model, like the car it's derived from, this handsome two-door is classy enough that many might reckon it to be a mini-Bentley GT. Only rarer.
So rare, in fact, that there will likely be no more than one example of a car not developed at Rover's last home of Longbridge but in a tiny village in south-western Wales, near Haverfordwest. Its birthplace is a slightly larger than average domestic garage, in fact, its conception occurring in the head of one Gerry Lloyd, who is a retired builder.
Despite Lloyd being more familiar with bricklaying, roofing, carpentry and the laying of concrete, this is not his first foray into the world of one-off cars. His bespoke Rover operation has previously produced a 75 with two front ends and a 75 pick-up whose chrome, grille included, has been replaced with hand-carved wood substitutes. Odd, but undeniably interesting.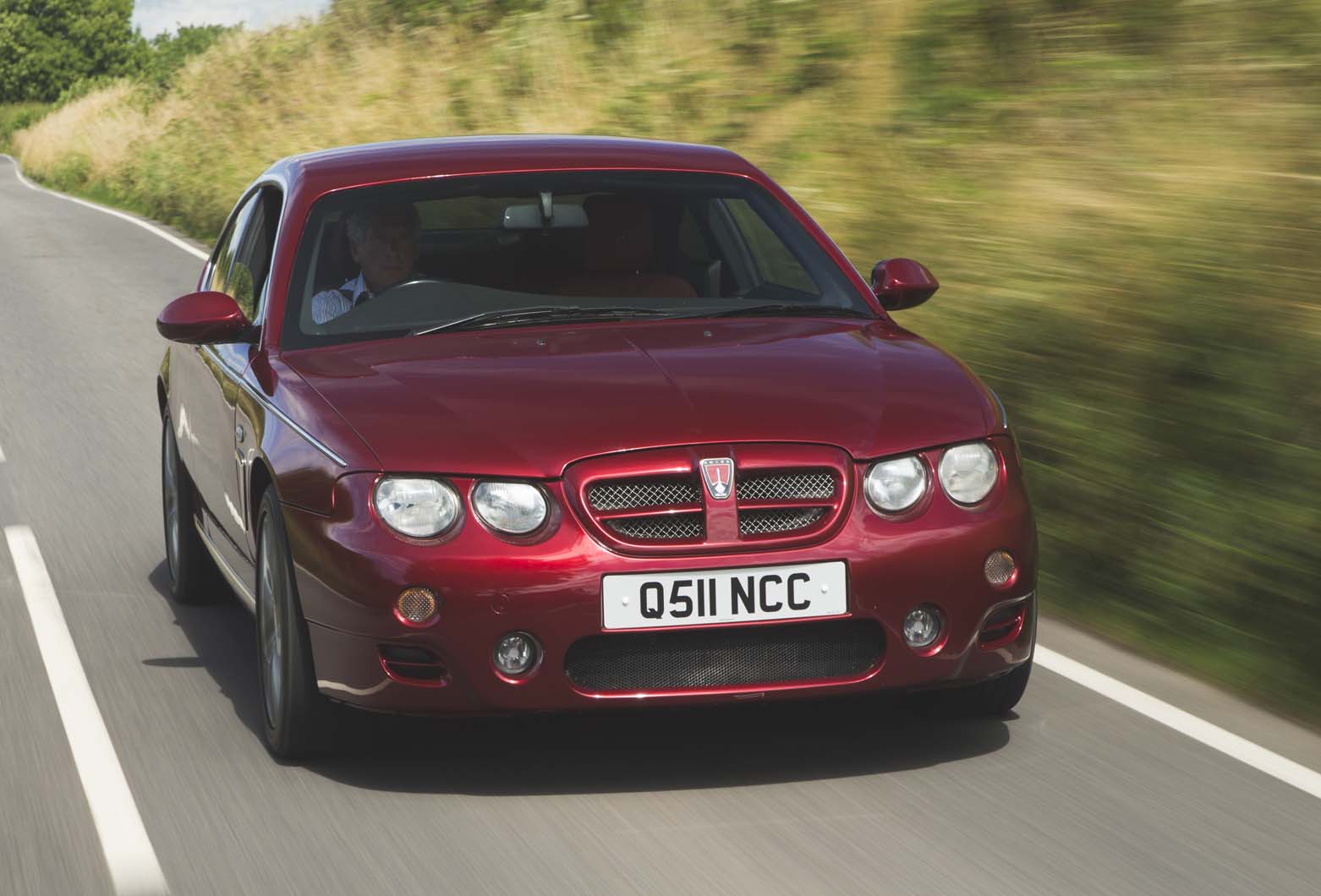 But while the wood-garnished pick-up and the Hydra-headed 75 range from the mildly eccentric to the entertainingly mad, the 75 coupé is on another plane in terms of realisation, its functional detailing better than you'll find on some concept cars. So is Lampeter Velfrey the site of a crack team of vehicle engineers? Kind of, except that the team consists of one man: Lloyd has engineered and constructed every element of this modified 75, using a mixture of carefully selected off-the- breaker's-yard-shelf components, parts he's fabricated himself and unf lagging determination.
Lloyd is not an automotive engineer, in the conventional sense at least, his career having been in building, quite often of house extensions in the Oxford area. After he retired 20 years ago, he built his own house, the hardest part of which, he says, "was clearing out the cement mixer at the end of the day when I really wanted a beer".