With revamped styling, new interior materials and a technology upgrade, Jaguar's revived XE needs to recapture some ground lost to the model's German rivals. We talk to the man responsible for its design, Ian Callum, to find out exactly how it could succeed.
What makes the new Jaguar XE special?
"We believe it's the total package: progressive design, innovative tech and great driving dynamics. My team and I have taken huge pleasure out of improving a car we already know very well. We've lived with it, we understand its character, and now we've made it better."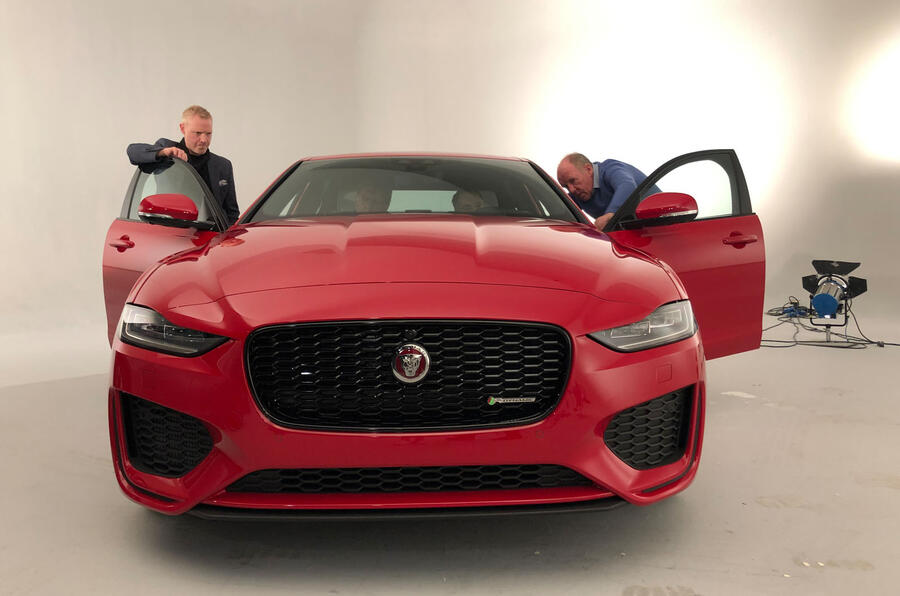 Why was it necessary to give an already good-looking car more presence?
"We think the car looks great, but there's no question that in this market you have to be seen to be heard. Proportionally, we reckon the XE is already the best car in its class, but feedback from customers, from our marketing guys and even our own impressions as we used the car made it clear we needed to dial up the assertiveness."
What do you rate as the biggest improvement?
"I'd say it's got to be the new interior design. We probably didn't give the car the interior it deserved in the first model. There's no doubt it was a bit short on materials quality. And better technology and materials have become available. These things always progress. So we spent a lot of our money on this, in relation to the size of the total programme, and we're pretty pleased with the result."
The new car's headlights are even thinner. How long can this keep happening?
"Yes, and they can be the new matrix type, too, that don't need to be dipped. The gain this time was because we've moved completely to LEDs – and away from what we call B-U-L-B technology…"