Time has been kind to the Mk2 Honda Civic Type R (2007 to 2012).
At launch and throughout much of its life, it suffered comparisons with its celebrated predecessor, critics bemoaning its low-tech torsion beam rear suspension, greater weight and token power increase. Today, as the miles have rolled by and prices have fallen to as little as £5000 for a tidy, privately sold, 2007 car, the model's finer qualities – linear performance, impressive grip and improved steering – have moved to the fore. It can take no end of relatively inexpensive tuning, too.
Click here to buy your next used car from Autocar
The FN2, as it is known, is powered by an improved version of its forerunner's 2.0-litre i-VTEC engine, this time doling out 198bhp but just 142lb ft at a high-ish 5600rpm. It may be only slightly more powerful, but it has a better spread of torque across a wider rev range, and without the old model's irritating (some say thrilling) step up in power. Shorter gear ratios help to combat the car's extra weight, ensuring the FN2 cracks 0-62mph in 6.8sec – the same as the first one.
Standard versions are well equipped, highlights being 18in alloy wheels, drilled pedals and aluminium footrests, an alloy gearknob and – praise God – a big red starter button. GT versions are the most popular and have cruise and climate control, among other things. No prizes for guessing what Navigation models have.
A mild facelift in 2008 heralded the arrival of the Championship White edition, based on the GT but with a limited-slip differential. (Eventually, all versions from late 2009 had one.) This version holds its value quite well.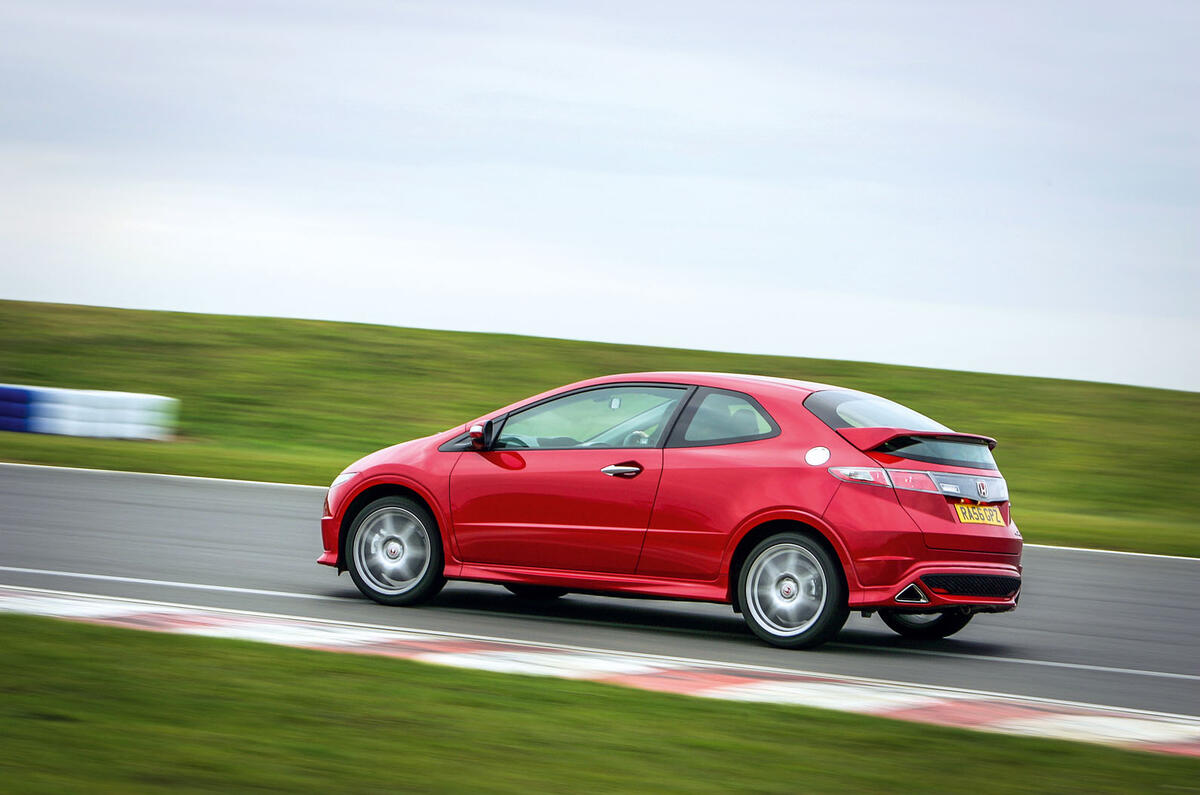 The Mugen arrived in 2009, costing a cool £35,299 and packing an additional 39bhp, an 8600rpm redline, a quick-shift gearbox and uprated suspension. Only 16 were imported, a further four with 2.2-litre engines and 256bhp arriving in 2011. In 2010, those who couldn't find the readies for the Mugen could vent their frustration on the Type R Mugen 200, based on the Championship White but with Mugen styling and, as the name suggests, limited to 200 cars.