The Lotus Elise S1 is as desirable today as when it was launched 20 years ago.
There are still some cars around the £7500 mark (one hesitates to say 'bargains', because a cheap, badly bought Elise could cost double that in repairs), but expect to pay from £9000 for an honest highmiler. Even at that price you should take a sceptical friend along, tasked with asking the awkward questions.
See Lotus Elise for sale on PistonHeads
If you like those answers and the car is straight (a big 'if', given the Elise's popularity as a track day car and the tendency for drivers less well acquainted with its rear-wheel drive chassis and rapier-quick steering to go off-piste), you're in for a treat.
The Elise's immensely strong but lightweight aluminium chassis (the rear subframe is steel), glassfibre body and absence of bulky luxuries such as servo assistance for the brakes and steering mean it tips the scales at just 725kg. As a result, its modest, mid-mounted 118bhp 1.8-litre Rover K-series engine can fire it from 0-62mph in just 5.5sec. Throw in all-round double wishbone suspension and you've got a quick, agile and astonishingly communicative two-seater.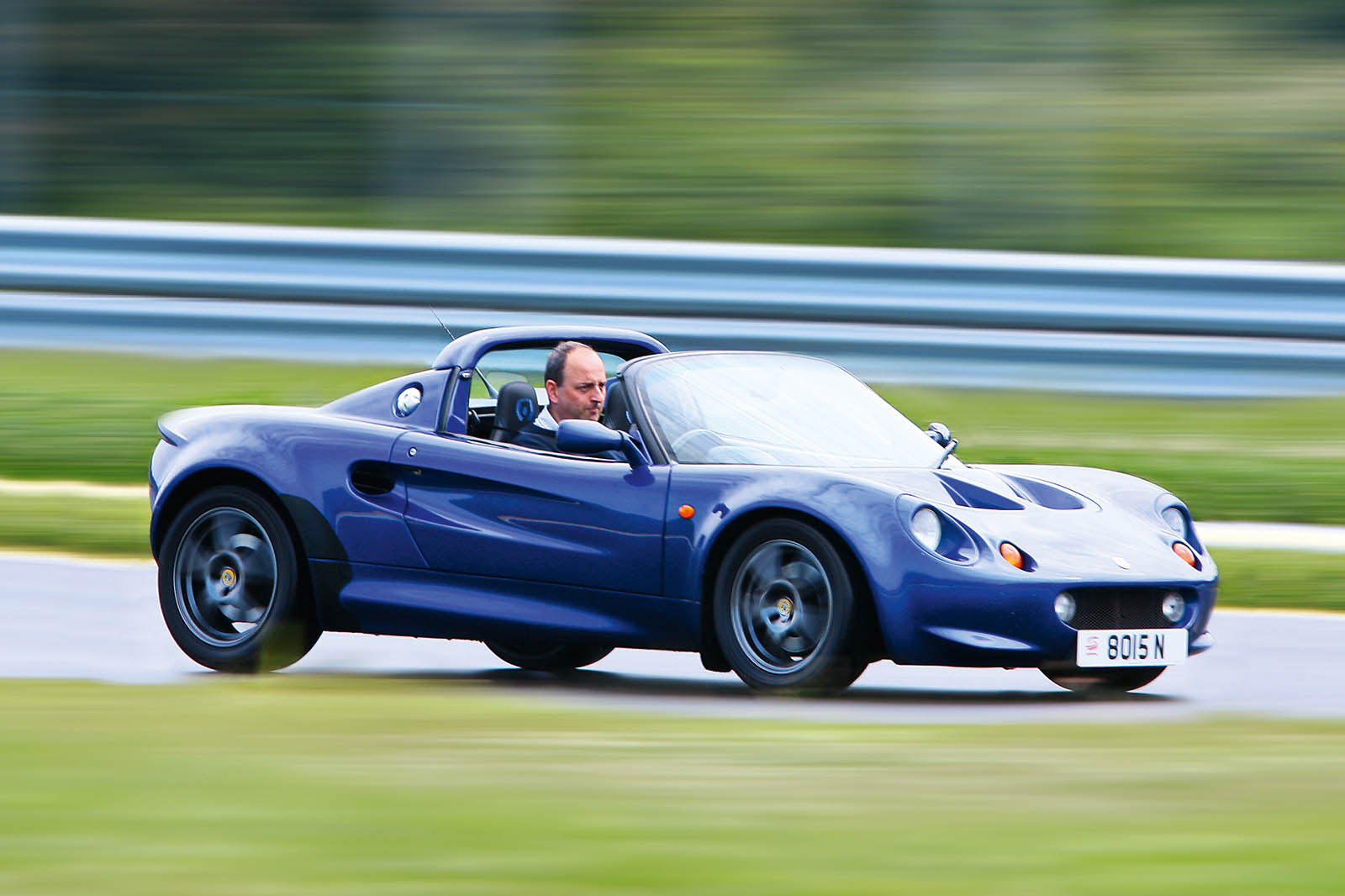 Much of the Elise's structure is on show in the cabin, making it that bit easier to spot a crashed and repaired car. Repairs should be obvious, but lift mats and carpets for a closer look. The cabin is cramped and driverfocused, with a tidy Stack instrument cluster, a tall, business-like gearlever, drilled alloy pedals and even drilled alloy window winders. Standard equipment at the car's 1996 launch amounted to alloy wheels (kerbing them can easily throw out the tracking), an immobiliser and cloth upholstery. Still, what did people expect for £19,000? Most chose to add leather, driving lights and metallic paint, with those luxuries pushing the price to over £20,000.
In 1997 the first of a series of uprated models arrived with the launch of the 187bhp Sport 190, which could do 0-62mph in 4.4sec. It cost £33,000, and the detuned Sport 135 that followed in 1998 was only slightly cheaper at £29,000. In 1999 the track-focused 340R was launched (it wasn't a big seller), and in the same year the 143bhp 111S arrived, with six-spoke alloys, more seat padding and wider rear tyres. It's less frenetic than the standard car but no quicker from 0-62mph, due to its close-ratio gearbox with taller lower gears and a shorter top. In 2000, as the S1 prepared to bow out, the Sport 160 was launched.