Can these really be the five best cars on sale in this country? Almost certainly not, for that is not what we set out to find. They are not the greatest driver's cars, nor the ones that most exceed expectations, or come from that curious confection where cars appear to be without reason somehow greater than the sum of their constituent parts. There's only one superlative that applies to this group: they're simply the cars we like best.
Which is how you get to see a Ford Fiesta and McLaren 600LT sharing space on the same page. How a four-door diesel saloon comes to duke it out with a mid-engined two-seat coupé, and how the presence of the perennially most versatile sports car of them all comes to brood over them.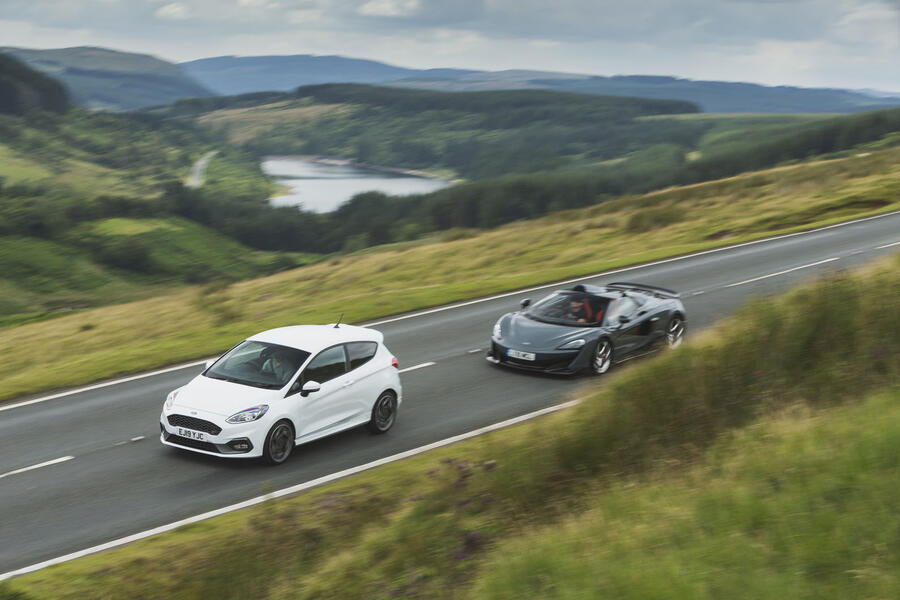 That all qualify as 'fun to drive' should surprise few reading this magazine. There are plenty of cars we really admire that got nowhere near even the top 50, let alone this top five, because driving entertainment didn't make their 'to do' list. For us, enthusiasts to our toenails, to go top five you have to go top fun, too.
Take the Fiesta. Yes, we've chosen an ST and it's here in its own right, but also to represent all Fiestas. Last year, Ford sold 50% more Fiestas in the UK than the next best-selling car, a fact that makes us very happy. And, of course, that's because the car is attractive and affordable to run and the deals are good, but the repeat business must in some part come from the fun it provides. I know a district nurse who has just given up a rival car for a 1.0-litre Fiesta and is utterly smitten. She knows nothing and cares less about cars but insists "I just really like the way it drives". And that is enough for Ford to know it has done its job well.