Do you know when an Alpine A110 is at its absolute best? When you drive it 'normally'. In the three months that it was mine, I threw it along mountain passes and around race tracks. I thrashed its little 1.8-litre motor to the limiter more times than I'd care to admit, and broke the traction of its rear tyres at every available safe opportunity. But never was I more dumbstruck by the car than when, say, taking it to the airport, or collecting a child from school. Because in those sorts of environments, it shouldn't have worked at all. Yet it did.
And that is remarkable. Imagine you had another one-tonne, two-seat sports car in the same situation: you'd go down the M4 simply accepting that the lack of refinement, stiff ride, crude interior and clunky functionality were merely the price that needed to be paid to drive a car so light and enjoyable on the right road. But the Alpine is quiet, it is comfortable, it is very nicely trimmed and works nearly as well as a Mégane most of the time. There is no quid pro quo. Which is why now, more than ever, I think the A110 is not just a fine new car but a landmark. I use the word carefully because in the sports car world they don't come along very often: the McLaren F1, the original Audi Quattro, Ferrari's Dino 246 GT and, of course, the first Porsche 911.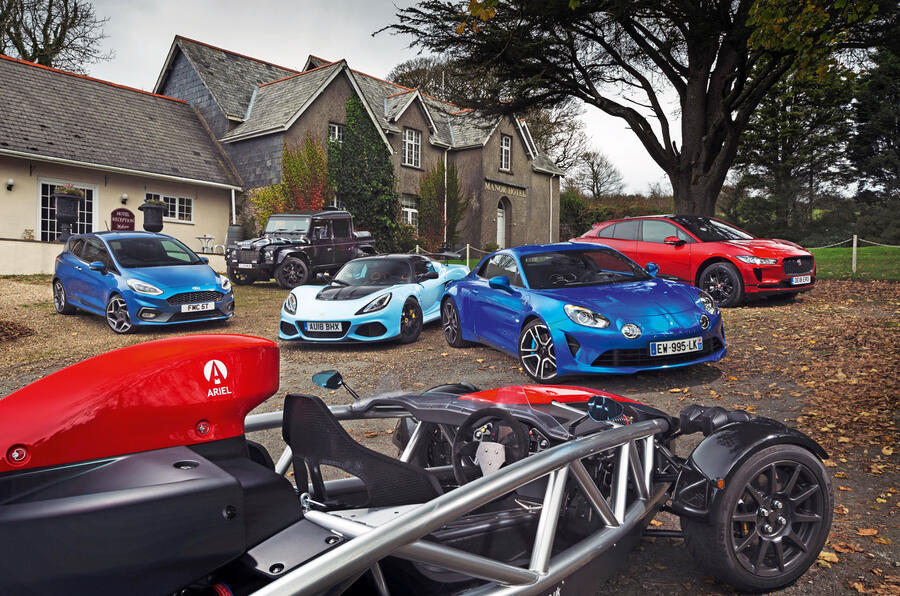 Can the A110 really be considered among such cars? I think it not only can, but if the scale of the achievement that created it is to be appreciated, I think it must. When I first drove it, I thought it the best car I'd driven all year, but it took prolonged exposure for me to be sure it was not just an exceptionally good car, but a profoundly important one too. And I'll get back to that point at the end.
For now, however, consider where it came from, which is effectively nowhere. It was the product of an abortive joint venture with Caterham (I wonder how much that particular separation is now regretted on this side of the Channel), using hot Mégane running gear. Unlike the Alfa Romeo 4C that is its closest rival, it doesn't have a carbonfibre tub, but a rather less sexy aluminium monocoque. It's not very powerful (252bhp), it doesn't put much rubber on the road and the tyres it wears are pure street specification. On paper, it looked unremarkable.