The next-generation Rolls-Royce Phantom is due to be unveiled later this year, meaning the current model is soon to bow out. What does the future car have to live up to?
In the north-east corner of a small graveyard next to a remote 13th century church, found down an overgrown path in the heart of rural Monmouthshire, lies the grave of Charles Stewart Rolls.
In all, he spent just fewer than 33 years on this earth, an age at which most of us would be happy still to think we were embarking on life's great adventure.
Yet, in that short time, Rolls became an avid balloonist, racing driver and aviator of international renown. He broke the land speed record (albeit unofficially) and toyed with powered flight long before the Wright Brothers took to the skies, and while many remember that it was Louis Blériot who first flew across the English Channel in 1909, few recall that it was Rolls who was first to make the far more hazardous flight in both directions the following year.
Tragically, he was also the first Briton to be killed in an aircraft accident, and indeed the first man to so die on British soil when his Wright Flyer broke up during a display near Bournemouth on 12 July 1910. Yet today all of this is forgotten, or at least so buried in the shadow of the legacy we do recall as to be all but entirely obscured. In 1906, with Henry Royce, he founded what would come to be regarded as the finest car company the world had ever known.
It seems appropriate to be here in a Phantom Coupé, if perhaps not one quite so preposterously purple as this. While it was Rolls and Royce who started the company 110 years ago, it was with the Phantom that it was born again rather more recently than that.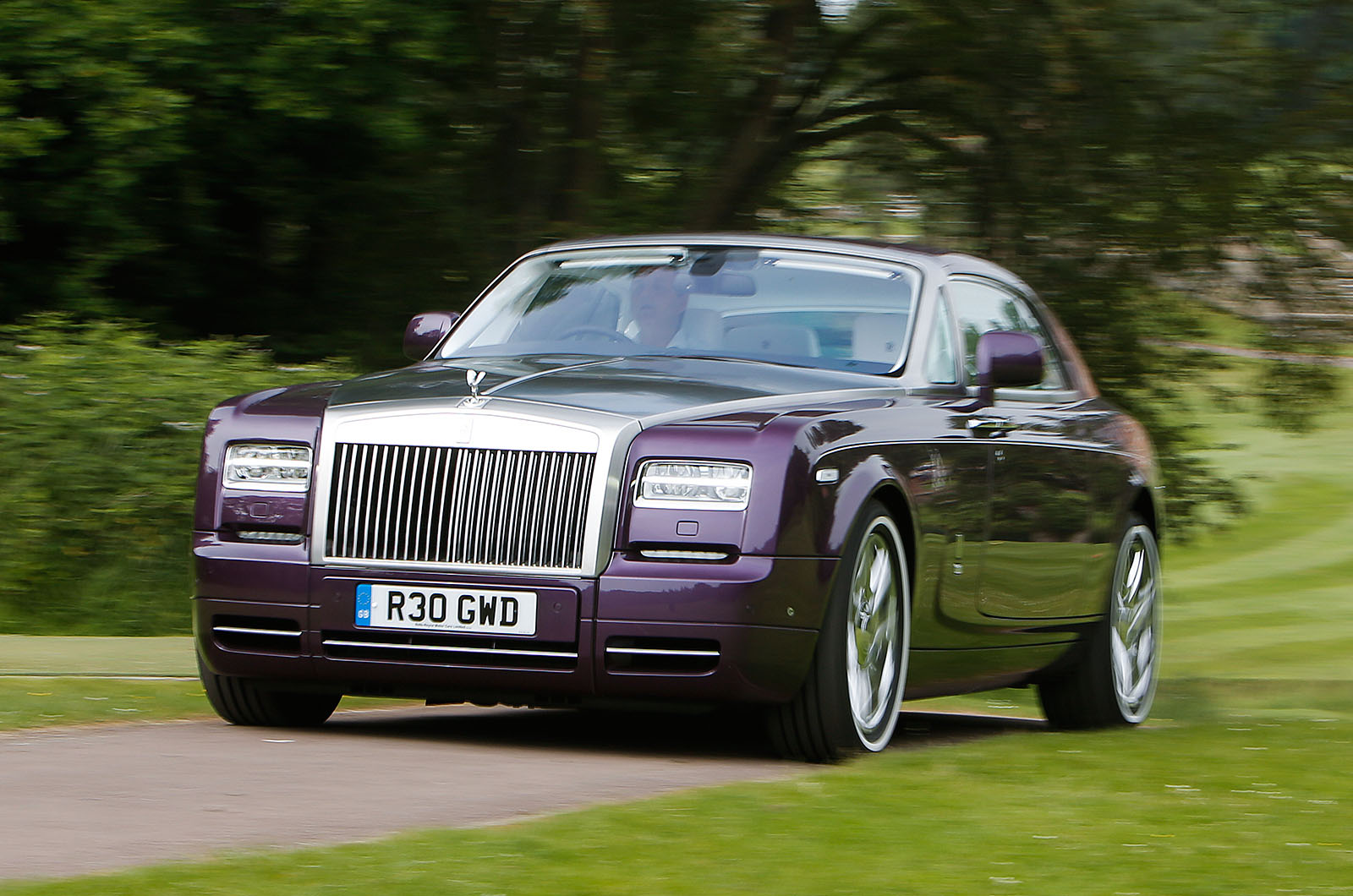 In 2003 the Phantom was Rolls-Royce – the only product it had to sell – and Rolls-Royce was a company unrelated to the one that Charles and Henry had set up. It was as it remains today, a wholly owned subsidiary of BMW, which simply acquired the rights to call a car of its own creation a Rolls-Royce from that other R-R, Rolls-Royce plc, which makes engines for aircraft, warships and submarines.