The all-new Rolls-Royce Phantom arrives next year promising ride comfort and interior luxury of an unprecedented quality, as well as a greatly improved driving experience.
Click here for our 2017 Rolls-Royce Phantom review
Unveiled in London, the eighth-generation Phantom is the second to be built under BMW ownership and has been completely redesigned and reengineered from the ground up. It has been in development for six years and is the first in a series of all-new Rolls-Royces built on a bespoke aluminium spaceframe architecture.
In 2019 the Phantom will be followed by the luxury car maker's first SUV, codenamed Project Cullinan, while replacements for the rest of the range will be built on the same underpinnings as part of the ever greater autonomy Rolls is receiving from BMW.
Comment: Why the new Rolls-Royce Phantom matters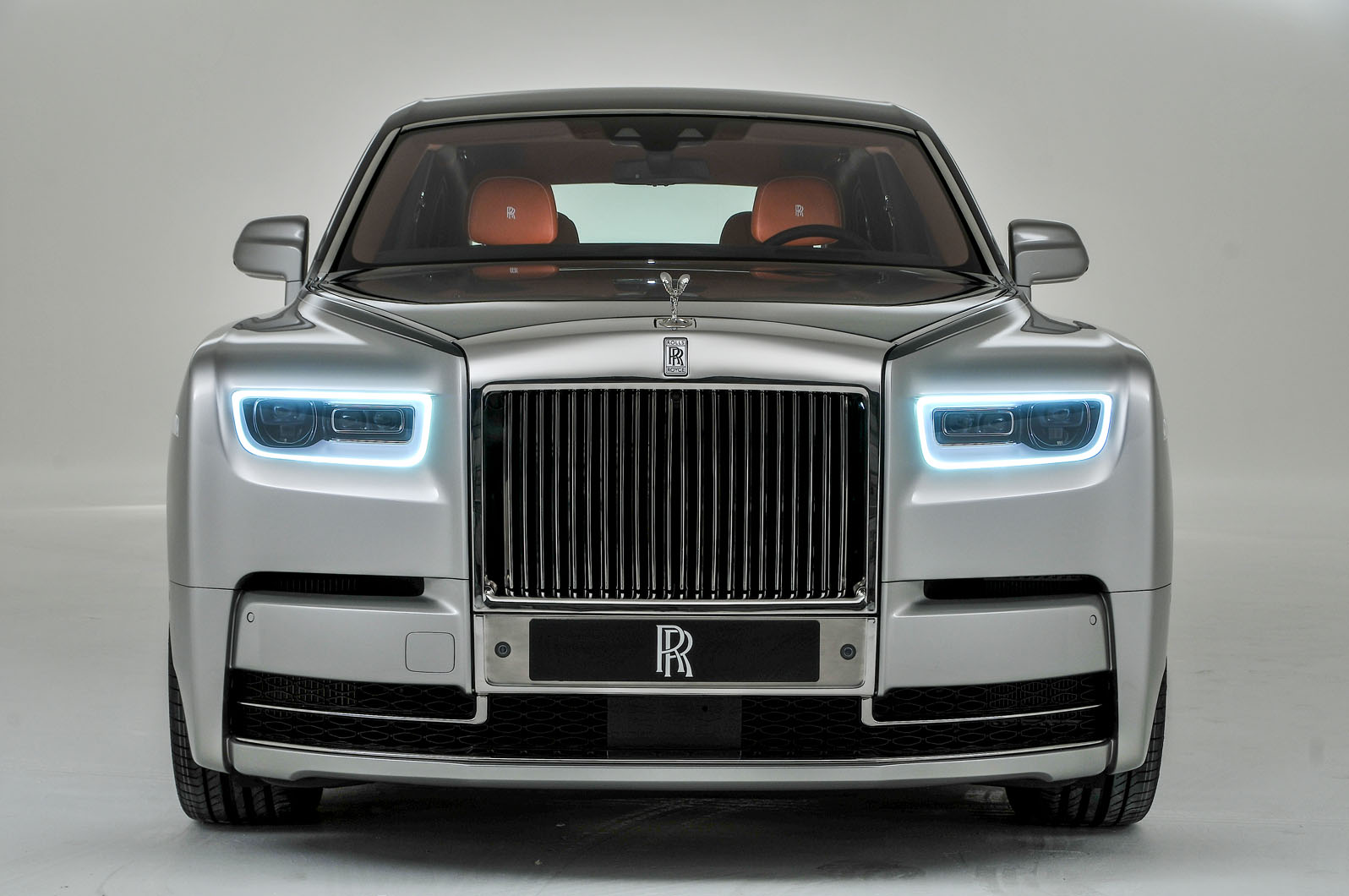 It is the Phantom that comes first for the new era of Rolls, with company boss Torsten Müller-Ötvös calling the fourdoor saloon "the pinnacle" of Rolls-Royce, the ultimate expression of the Rolls-Royce brand and the very top of the range, despite the growing popularity of SUVs.
"We start from the pinnacle, that is never different," he said. "The first task is to get this car perfect, then Cullinan, then future models as well."
Insight: behind the scenes of the 2018 Rolls-Royce Phantom
Rolls engineering chief Philip Koehn said the new architecture, called Architecture of Luxury, and the technology within it helps to create an "unprecedented blend" of ride comfort and stability. Power comes from a twin-turbocharged 6.75-litre V12 engine, while the car's design is one of "effortless elegance", according to styling boss Giles Taylor.