Infiniti's time in the UK is looking worryingly finite after sales of the Nissan-owned premium brand suffered an 80% fall this year.
Even if you wanted to buy a car, you'd struggle. Infiniti has discontinued much of its range to leave just three models, and two of those are basically the same car. Meanwhile, its dealer count has fallen to just six in the UK, after recently losing its St Albans outlet.
So what's the problem? It all looked so promising when the Q30 and taller QX30 hatchbacks were launched with fanfare in 2015. Both cars are built in the UK in Nissan's Sunderland factory and were designed to anchor the previously import-only brand in Europe with a core local model that could challenge the bestselling Audi A3.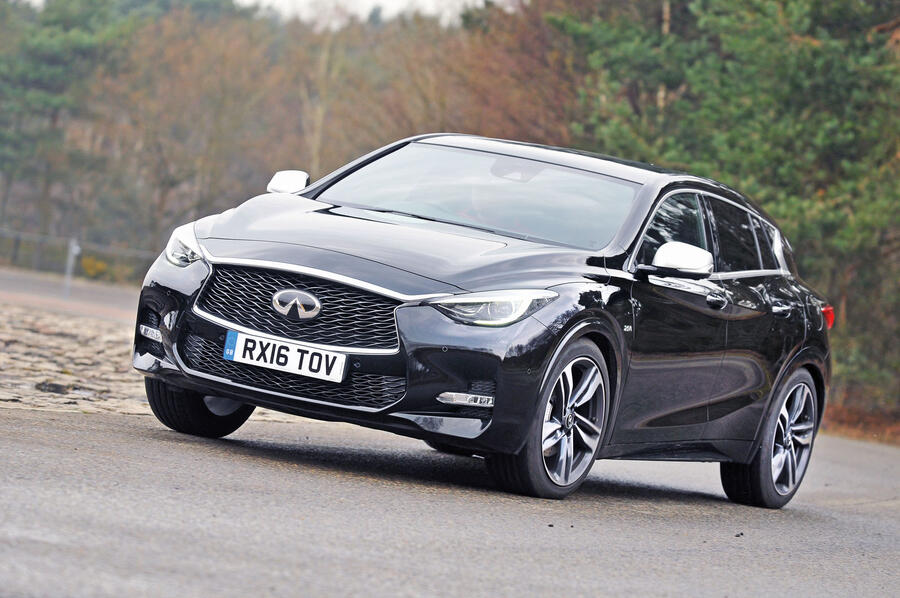 The Q30 and QX30 were even built on the same platform as the Mercedes GLA SUV and included an all-important diesel option (vital back then, anyway). Infiniti at the time called the launch its "big-bang moment" in Europe and predicted 30,000 sales of the two models across the region.
It never happened. In the first nine months of this year, sales of the pair reached 3300 across Europe, figures from JATO Dynamics show.
Getting traction with any premium brand without local heritage is tough in Europe. "It's not an easy task to rival Audi, BMW and Mercedes, especially when you're new in the market, your brand awareness is low and you have a very small SUV range," Felipe Munoz, global analyst for JATO, said.