Infiniti will launch only electrified vehicles from 2021 and has ambitions of making fully electric or hybrid models account for 50% of sales from 2025.
Hiroto Saikawa, CEO of parent company Nissan, said Infiniti would also introduce its first all-electric model in 2021 – two years later than previously expected.
Infiniti revealed a concept called the Q Inspiration (pictured below) at the Detroit motor show. It featured the company's latest variable compression petrol engine technology, rather than an all-electric powertrain, as design boss Alfonso Albaisa had previously hinted to Autocar.
While no explanation was given for the powertrain swap, Infiniti designer Karim Habib told Autocar that the proportions of the concept mean it could be turned into a fully electric model.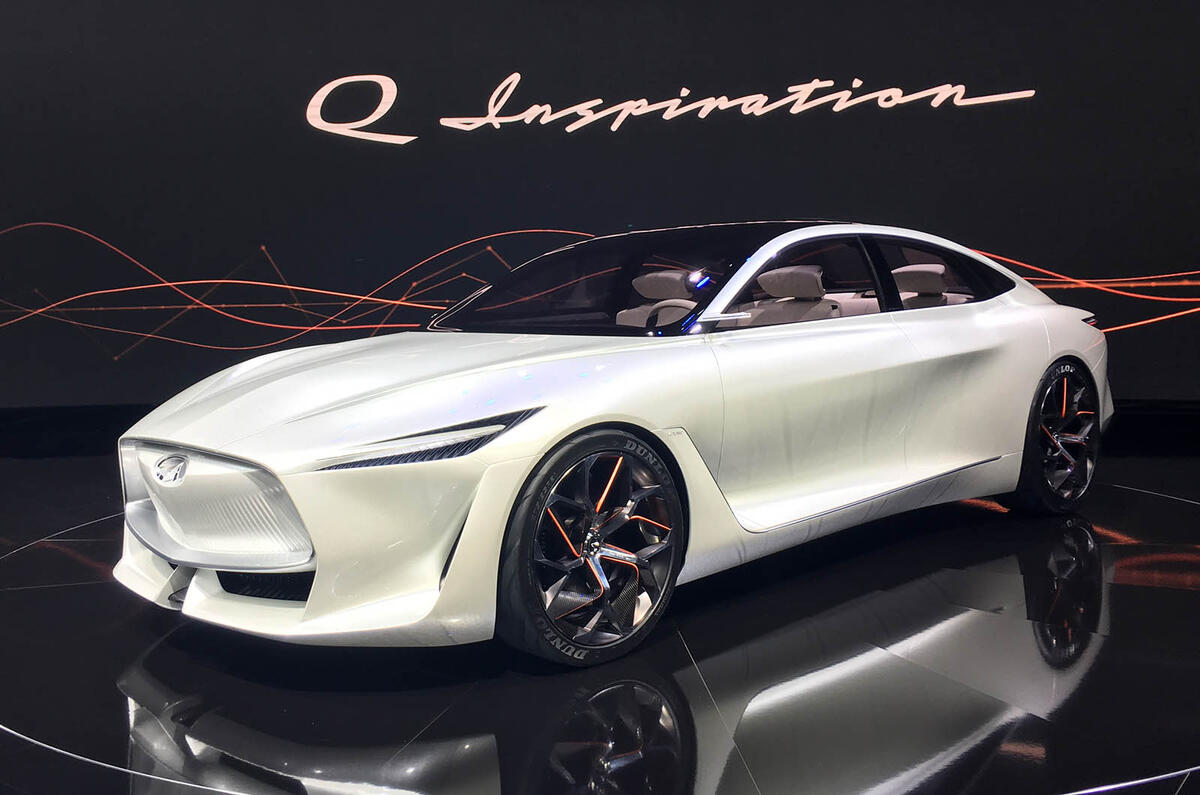 Habib said that electric cars present designers with more opportunity to create unique products. He said: "What I love the most is what I can do to interior design. By having a flat floor, you have eliminated an object [the driveshaft] just like that. It changes everything."