It's easy to become blasé about the kind of figures cars such as the Mercedes Project One have attached to them - 992bhp, 218mph, 0-124mph in 6.0sec - and dismiss it all as more of the same hypercar Top Trumps boasting, even questioning the point of these ultra-expensive, ultra-limited cars.
Not us. It's hugely appealing as a wondrous piece of engineering for car fans, but the appeal of hypercars goes further: they are dream cars, the type that help extend the appeal of cars into the mainstream. For proof, speak to anyone at McLaren about the impact the P1 had on bringing its fledgling brand to the wider public consciousness.
Mercedes-AMG Project One hypercar reveal
Of greatest significance to the Project One is that it's a demonstration of that rarest thing: real F1 tech in action on a road car. This car uses an actual F1 engine and hybrid system, with its 1.6-litre V6 turbo unit revving all the way to 11,000rpm, while its electric motors spin to 50,000rpm. This is performance and technology the likes of which we have never seen before.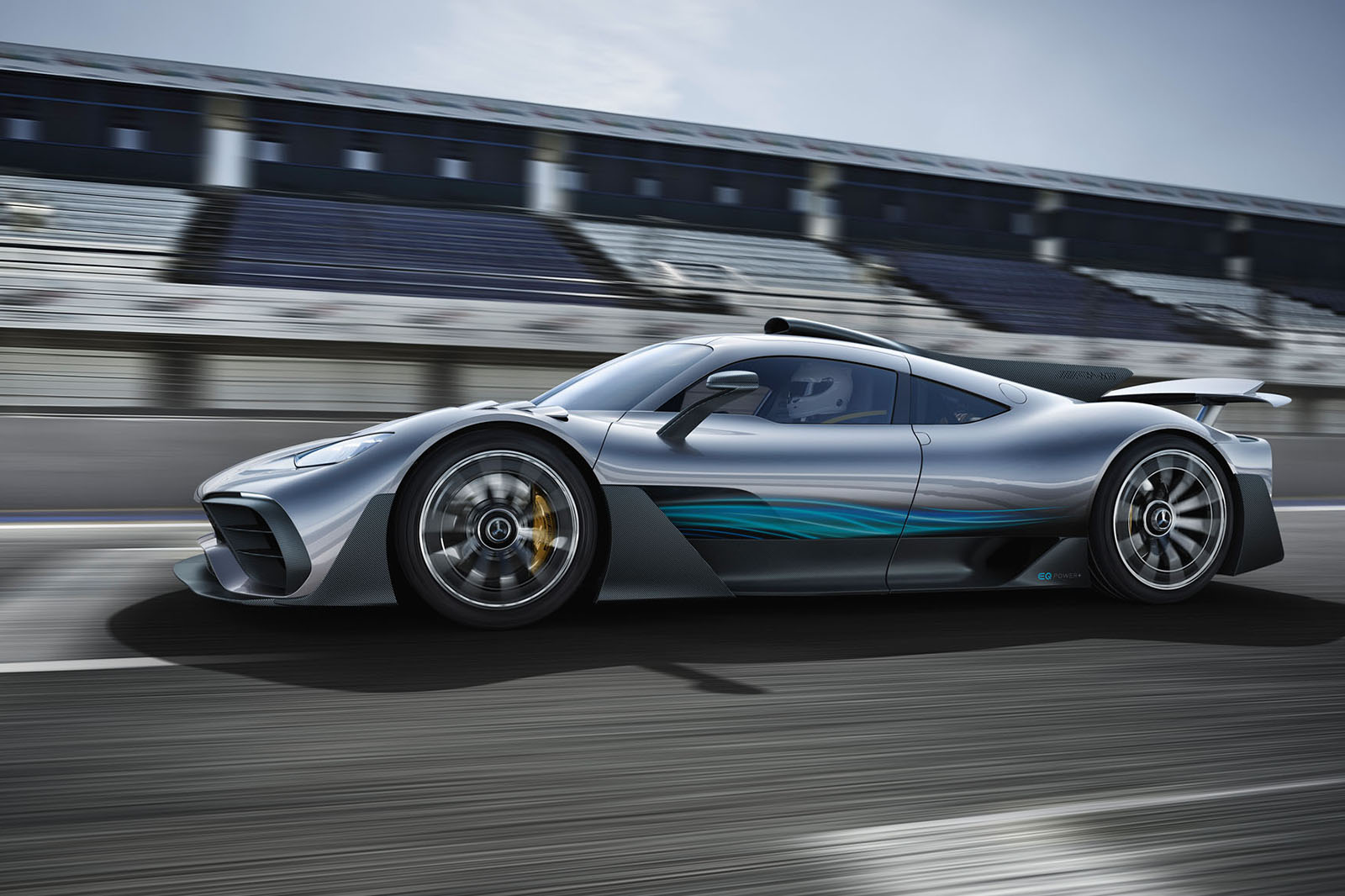 At a time when F1 is under pressure from Formula E, which car manufacturers see as highly relevant in getting across their message of road car technology being proven on the race track, the Project One's arrival is well timed to ensur that F1 can actually, finally, have some road car relevance, even if it is done in a very 'F1 way' - on a £2million hypercar…
As with the holy trinity of the Porsche 918 Spyder, McLaren P1, and Ferrari LaFerrari a few years ago, the Project One is not a lone hypercar arrival, because Aston Martin is also dipping into F1 technology with its upcoming Valkyrie.
On that car is some of the most advanced and extreme aero, again F1-inspired and created by the perhaps the sport's finest ever designer, Adrian Newey.
While electric technology is persistently highlighted as a way of making cars more efficient, lightweight and improved aerodynamics can also have a significant impact in improving efficiency and performance, which is the Valkyrie's contribution to the party.
McLaren, Ferrari and Porsche have all said they won't do another hypercar until there's a step change in technology that will allow them to move the game on again, as anything created now would be too similar to what they made before. Both Aston and Mercedes-AMG have proven otherwise.