Mercedes-Benz's AMG performance car division has joined the exclusive ranks of high-end hypercar manufacturers with the unveiling of a spectacular new 992bhp-plus coupé known under the working title Project One.
Opinion: the Mercedes-AMG Project One was worth the wait
The car was launched at a Mercedes event the night before the Frankfurt motor show, where it was driven onto stage by three-time Formula 1 world champion Lewis Hamilton. Speaking about the electrified car at the event, Mercedes chairman Dieter Zetsche said: "This vehicle will make all the performance cars at Mercedes and AMG look small. In 40 years I have never witnessed as much hype at Mercedes as there was with this car. After we showed the silhouette at Paris we had calls the next day to buy them.
The new coupé features an electrically powered front axle that provides it with four-wheel drive in its more performance- oriented driving modes.
A sizeable lithium ion battery mounted low within its carbonfibre body structure is intended to provide the sleek two-seater with a claimed electric range of up to 16 miles in front-wheel-drive E-mode. This will allow the hypercar
 to perform short journeys
 at a limited speed with zero emissions by negating the need to engage the petrol engine.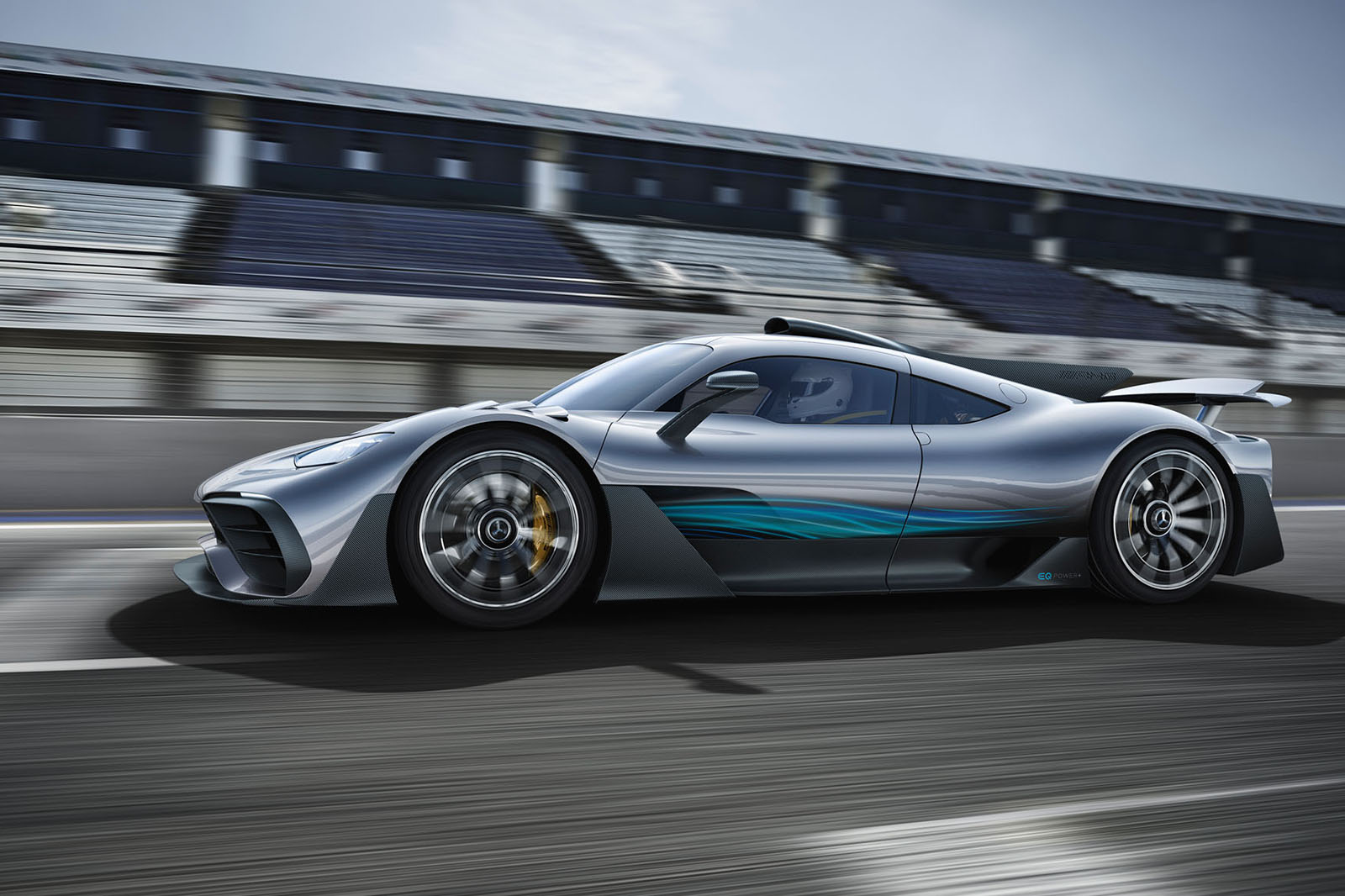 Recharging the battery is performed both on the run using kinetic energy created under braking and coasting and by plug-in means via an 800V electric architecture.