Why we're running it: To see if the Juke can continue to hold its own in a crowded compact SUV market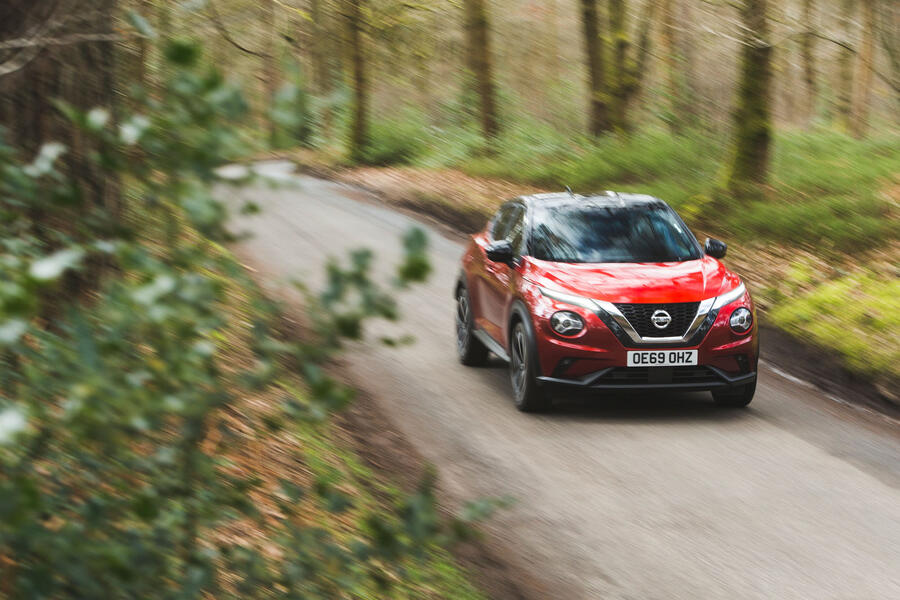 Life with a Nissan Juke: Month 4
Is the seminal small SUV better than its new rival from Ford? - 26 August 2020
The Nissan Juke may have established the compact crossover segment, but the space is now flooded with rivals. New kid on the block the Ford Puma was named a Game Changer at this year's Autocar Awards and received 4.5 stars in our road test. So which do we like best? I chew the fat with news editor Lawrence Allan, who has recently spent a chunk of time with a Puma, on comparisons between the two.
RB: The Juke has always stood out for its Marmite styling, but it has done well off the back of it. And this new model looks a lot more mature. Plus, the snazzy wheels on mine get plenty of admiring glances – not expected on a volume-built compact crossover. The Puma is more subtle overall but going towards bland…
LA: Yes, I've never been a fan of the Juke's design, but there's no doubt that the new one updates the formula successfully. People were buying the original in their droves even at the end of its life, so if it ain't broke… By comparison, the Puma looks probably less interesting and quirky, yet it has still divided opinion. I prefer the Ford's exterior look, personally; it's better in the metal than pictures.
RB: What about the interior, then? The new Juke's cabin is significantly better than the old one. That said, glitches with the touchscreen and more and more unexplained rattling are irksome. I reckon the Puma looks smarter and less busy inside, and perhaps the touchscreen is easier to use, but I'm not sure there's much in it.