Why we ran it: To see if the Juke can continue to hold its own in a crowded compact SUV market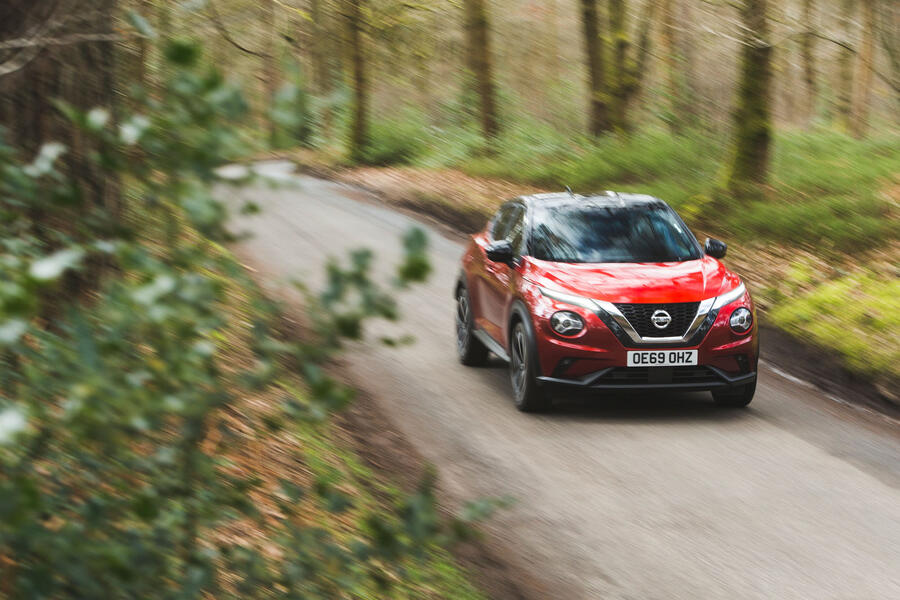 Life with a Nissan Juke: Month 6
We've driven 4000 miles in Sunderland's second-generation compact crossover. So how did it fare? - 7 October 2020
When you consider the cars on Autocar's fleet at the moment, the Nissan Juke stands out for not standing out. That's saying something given how radical the Nissan's styling once was – and, to some extent, is still considered to be.
It's not electric like our Vauxhall Corsa-e, nor is it retro like the Honda E or a bold new sports car like the Toyota GR Supra. No, what we have here is a trusty compact crossover using a 115bhp 1.0-litre three-cylinder petrol engine. It might not be revolutionary these days but it remains massively relevant: it is built at Nissan's Sunderland plant, remains part of a still-growing segment and is the maker's second-biggest UK seller after the Nissan Nissan Qashqai, as it has long been.
Our time with this second-generation Juke made us appreciate everything that was always desirable about the car and why Nissan did what it did to improve it. Notable revisions are a far better interior, using higher-quality materials, and more cabin space, particularly in the rear and the boot. That increase in space is in part thanks to this Juke being built on the new CMF-B platform – a Renault-Nissan-Mitsubishi co-production shared with the Renault Captur and Renault Clio.
The interior is clearly a step up, and general comfort is something I noticed on longer trips, no doubt helped by the 'monoform' seats, which are standard and also found in the Qashqai.
The interior is also less bland than those of many rivals, such as the Seat Arona and Skoda Karoq, and for some that's a preference. News ed Lawrence Allan, in an earlier report, said he preferred the Juke's interior styling over the safer Ford Puma's.
One major drawback in our long-termer was the functionality of its systems. Most annoying was the touchscreen – something I've mentioned a number of times, I know – but these days it's an important consideration for motorists.