Why we're running it: To see if the E has the everyday usability to match its desirability, despite its relatively short range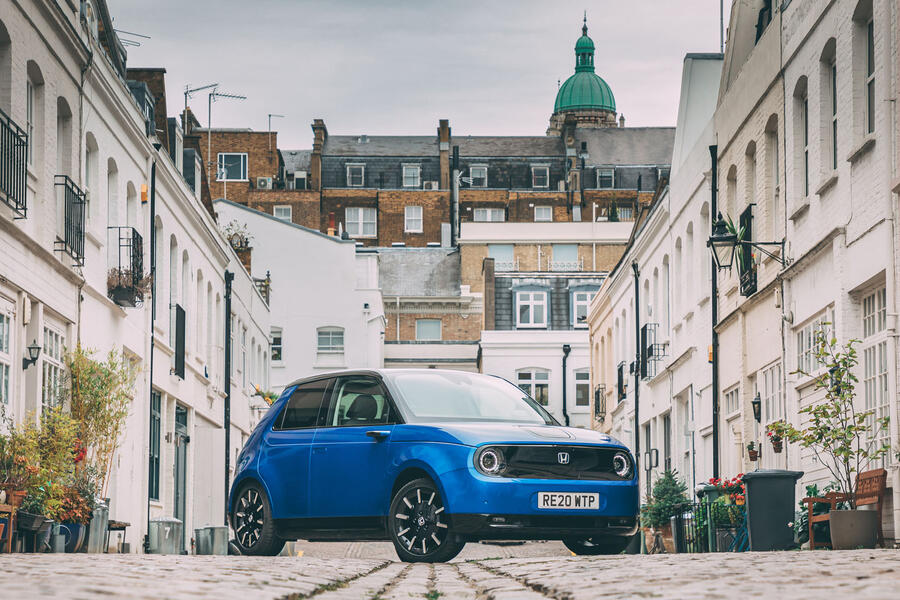 Life with a Honda E: Month 2
Bringing back the city car - 4 November 2020
A year ago, we ran a piece about the death of cheap city cars. In short, emissions laws are making them unviable. So driving the E each day is bittersweet. Nipping in and out of tight spaces in traffic in a small, engaging car is one of motoring's simple pleasures. That its cost is so prohibitive to so many is the flipside; the day small EVs become affordable for the majority will be great.
Mileage: 2555
Life with a Honda E: Month 1
An interesting take on brake regenerative - 23 September 2020
The E's regenerative braking system is different to any I've experienced in an EV. There's little to none in normal driving; you have to squeeze the left of the two flappy paddles on the steering wheel a few times to ramp it up, and then it only stays on until you get on the power again. So your left hand effectively becomes an extra, or even your main, brake.
Mileage: 2111