Why we ran it: To see whether the modern-day Jimny is as worthy as its iconic predecessor.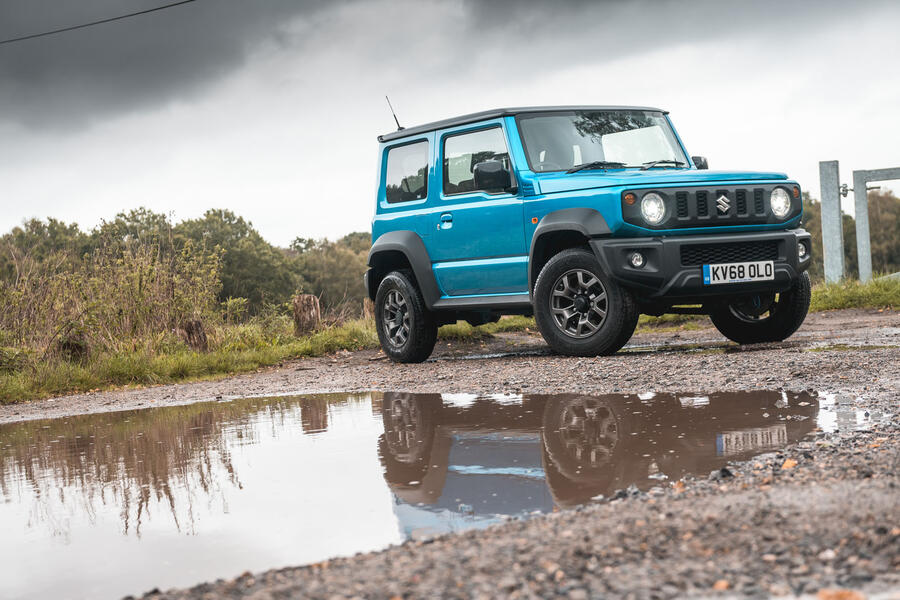 Our time with it is up. So is it a characterful 4x4 that excels in town and off road or just flawed, cramped and too old-school? - 3 June 2020
Ah, the Suzuki Jimny. What a refreshing, brilliant yet flawed little car. It has probably been the easiest long-termer to write about in my car hack career – because it's so characterful and quirky compared with most cars – and probably the one I'd most like to have kept (although it would be great to have the Bentley Continental GT alongside it, too…), despite its flaws.
I was apprehensive when the car first turned up, mostly because I hadn't driven the latest version and had experienced extreme reactions from colleagues, varying from 'Oh, that's so cool!' to 'Ah. Unlucky'.
The short journey home from the office didn't leave me enthralled. The steering feel and direction was hilariously bad, changing gears felt glitchy and the uprightness and ample glass left me feeling vulnerable in terms of safety. And then there was the unrefined four-cylinder naturally aspirated 1.5-litre petrol engine.
Objectively, most car buyers want a well-rounded motor and most firms do their very best to cater to this, of course with variance depending on family, lifestyle etc. But the Jimny isn't an all-rounder, which is why it could never be compared to other compact SUVs of today if it were to be a box-ticking exercise, which it so often is. The charm of the Jimny – and, I admit, it takes a while to grow – is exactly because it is contrary to the principles of many modern-day car creations.
Take the interior, for example. Most off-roaders also try to have a quality, even luxury, interior. The Jimny stays true to its roots by being sturdy and solid but definitely not premium. You're never going to feel cosseted in it, but the more you drive it, the more you realise the interior is pretty fail-safe. The seats are comfortable and can be heated (a boon for the winter months) and the infotainment system is simple but user-friendly especially with Apple CarPlay in action.