Why we're running it: To see whether the modern-day Jimny is as worthy as its iconic predecessor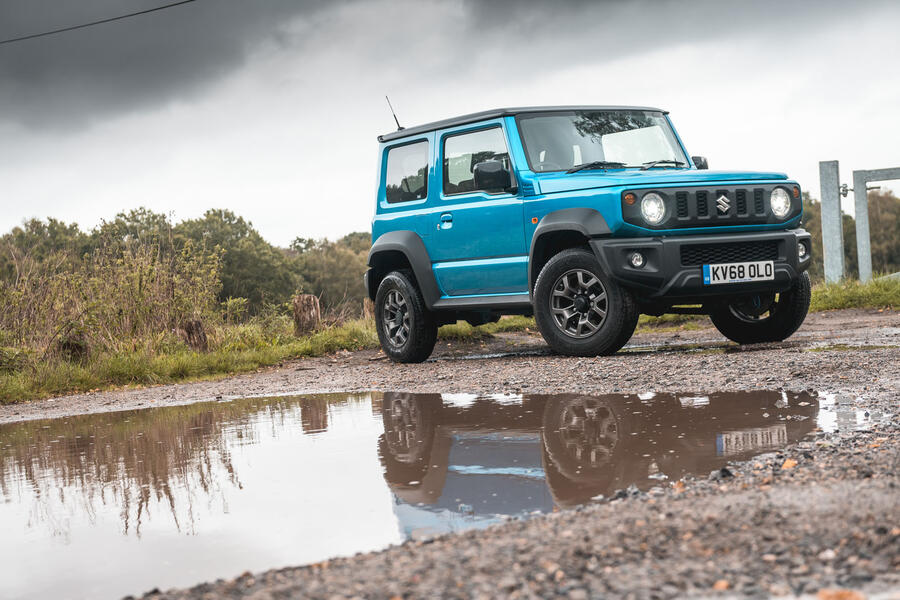 Life with a Suzuki Jimny: Month 3
City slicker heads to the countryside, laden with precious cargo - 15th January 2020
Living with the Jimny in London has been a breeze, most notably because of its dinky size and brilliant visibility. But a trip to my parents' home during the holidays gave me the perfect opportunity to spend some time in the Jimny in its natural habitat – the countryside.
As soon as I hit the familiar, rural roads of Bedfordshire where I grew up, the Jimny felt a suitable companion: petite for tight country lanes, elevated for big puddles and with no need for high speeds, which we know aren't the Jimny's forte.
When I was growing up in a tiny Bedfordshire village and winter came around, every night there'd be a slight uncertainty as to whether we'd be able to get anywhere in the morning. Being at the bottom of a valley, there's a hill in every direction, but not enough people living there to warrant road-gritting. Over the years, I've seen plenty of cars in ditches and only just escaped patches of stealthy black ice myself.