Why we ran it: To find out what sort of performance car the GR Supra really is, and whether it has the character to live up to the name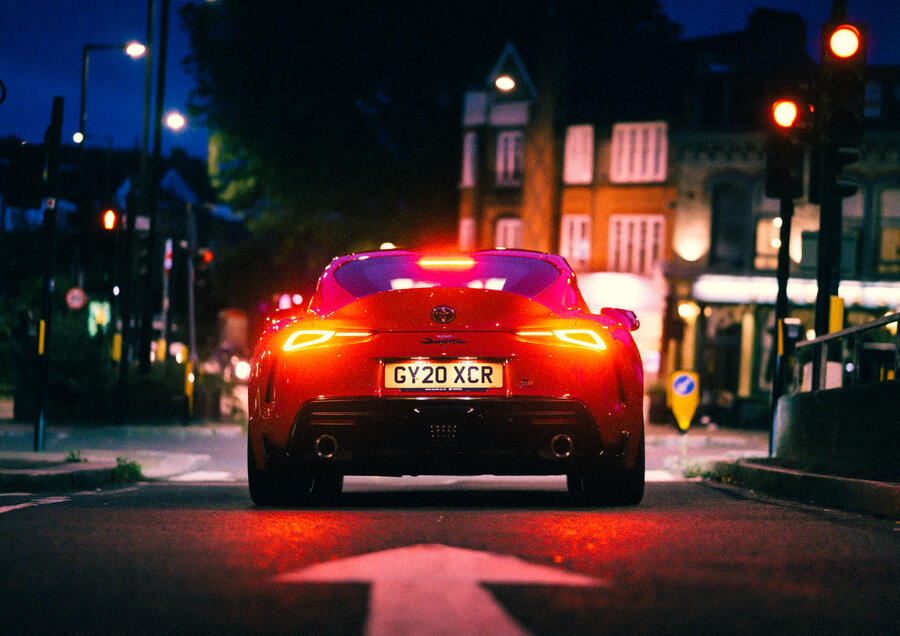 Life with a Toyota Supra: Month 3
Is it a GT or sports car or both? And does its sense of identity transcend the BMW underpinnings? Our final verdict tells all - 23 December 2020
We asked an awful lot of the reincarnated Toyota Supra, don't you think?
'We' being the petrolhead community at large, although particularly its younger members. And unfairly so. After the 'A80' Supra of the 1990s, tuning culture and Hollywood wrote such hallucinatory cheques that any 'A90' successor couldn't hope to cash them unless it arrived with a four-figure horsepower bomb and spitting flames. Expectation was sky-high. We demanded something exceptional and extraordinary. Something completely unrealistic.
Back in the real world, we were eventually given a junior GT with 335bhp, whose styling cheekily riffs on that of the Ferrari F12 Berlinetta, and whose underpinnings are supplied by BMW, no less. All for £54,000. I don't want to accuse people of being ungrateful, but at a time when the outlook for old-school sports cars on occasion appears pretty bleak, that ain't a bad set of attributes…
Which isn't to say the new Supra is perfect. Even when we took delivery of GY20 XCR earlier this year, we knew it wasn't the sharpest tool in the class dynamically and possessed something of a confused identity. Japanese sports cars are often individualistic and eccentric – in recent years, just look at the Mazda RX-8, Honda Civic Type R and tri-motor V6-hybrid Honda NSX – so the fact that the Supra shares so much with BMW's Z4 still feels quite awkward, even now.
However, an extended period of time with a car was meant to shed light on whether any of that would really matter to those using it day in, day out. Complaining about the fact that the Supra isn't an entirely bespoke, rip-roaring animal of a performance car reminds me of the time many of us lost our minds because the Porsche 911 GT3 went PDK only. Far from writing its own obituary, that car won every group test in sight, and even today more than two-thirds of GT3 buyers go for the automatic option. What many of us would consider to be 'pedigree' clearly isn't everything.