Why we're running it: To see if Mazda's bold claims about its revolutionary Skyactiv-X tech ring true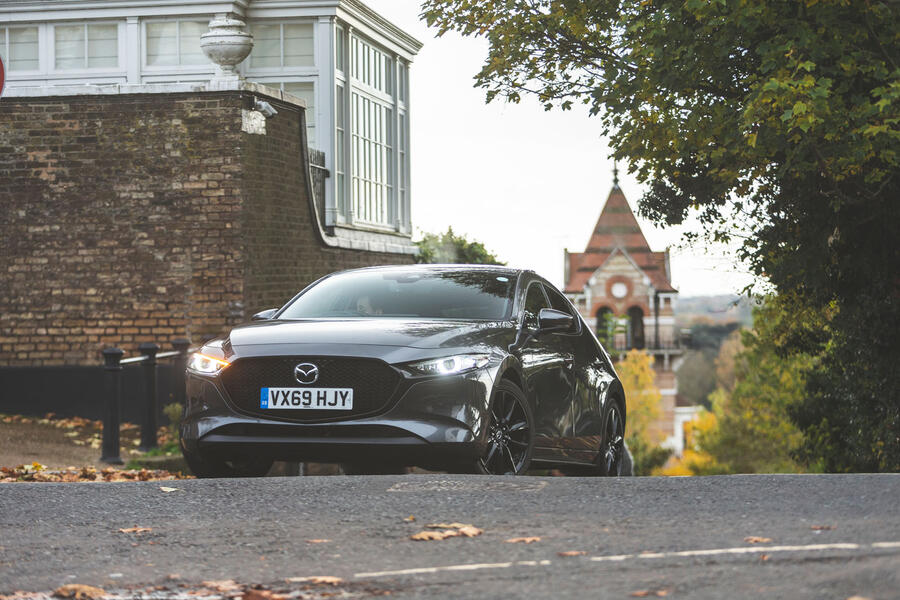 Life with a Mazda 3: Month 5
Cruise control complaints - 20 May 2020
An industry colleague and friend spent some time in a Mazda 3 pre-lockdown and declared its adaptive cruise control "atrocious". He may have sworn a bit, too. I'm unable to evaluate that for myself at the moment, of course. I've always switched to standard cruise control when possible, because I find the way these systems react on busy British motorways deeply irritating and believe they encourage inattentiveness and poor lane discipline. But he tells me the 3's has a habit of slamming on the brakes, thinking something is entering the lane when it isn't: probably the worst trait imaginable. Maybe it's a one-off, but I'd like to hear from any owners who have experienced the same.
Mileage: 8104
The judges say it's the best-designed new car in the world – and its keeper agrees - 13 May 2020
You'll have to forgive me for banging on about the design of our Mazda 3 once again, but with precious few miles covered in it since the last report, it remains more of a street ornament than a car. Although I also have a good excuse for bringing it up this time, as last month the humble hatchback was named World Car Design of the Year by a panel of judges that included our own Richard Bremner.