Why we ran it: To see if Mazda's bold claims about its revolutionary Skyactiv-X tech ring true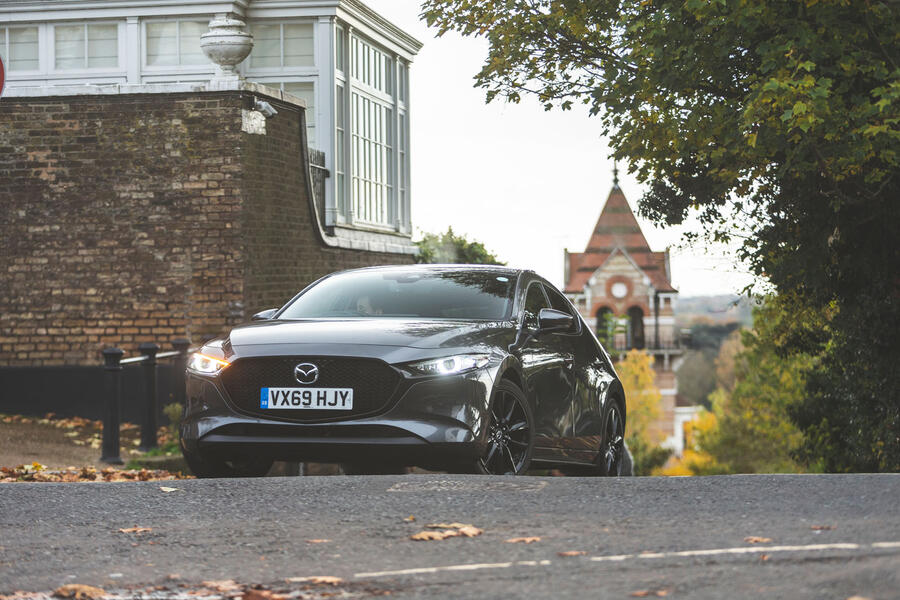 Life with a Mazda 3: Month 6
For its last test on Autocar's long-term fleet, we pitted our Skyactiv-X car against a lesser-powered Skyactiv-G variant - 15 July 2020
I don't know about you, but recent world-changing events and the subsequent fallout means that time feels to me like a less reliable construct. Put more simply, nine months ago feels like a lifetime.
The upheaval of both working and social lives during the pandemic meant that I appreciated whatever familiar comforts I could retain. The humble Mazda 3 became one of them, as our loan period quickly became a third longer due to press car operations being shut down.
With the UK under lockdown from mid-March until recently, opportunities to properly enjoy the driving experience became infrequent. But even as a static ornament outside my flat, the Japanese hatchback's design excellence inside and out meant that just glancing at it out the window, running a sponge over it or using its innards as a quiet, comfortable home office was enough to ignite positivity. I couldn't say the same about too many other family hatchbacks, and certainly not the competent but unmemorable Kia Ceed I ran last year.
Anyway, with some aspects of life returning to normal and more opportunities to drive, I thought for the 3's last report I should focus on the question posed more than 8000 miles earlier in the first report: is the new Skyactiv-X compression ignition petrol engine the game changer its marketing suggests it would be? To get a real-world comparison before the car was taken back for good, Mazda kindly agreed to swap it with the lesser-powered, 'normal' ignition Skyactiv-G model for a week.