Why we ran it: To see if this VW Golf rival has come of age, and to pick the 'perfect' version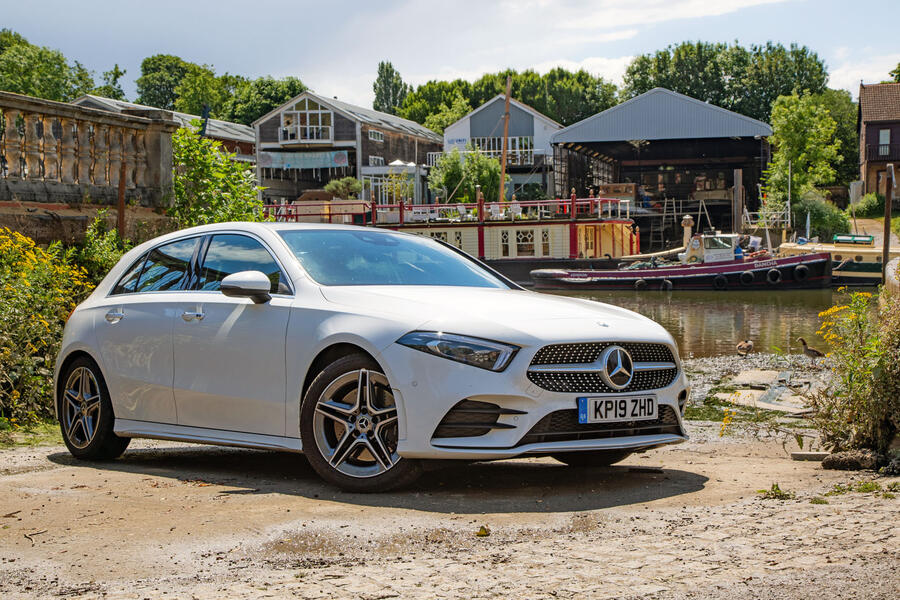 Life with a Mercedes A-Class: Month 8
We've spent nine months nailing down the ideal A-Class. What's the verdict? - 26th June 2019
To date, second the fourth-generation A-Class is Britain's fifth best-selling car of the year, behind the likes of after the ubiquitous Ford's Fiesta and Focus, the Vauxhall Corsa and Volkswagen Golf – cars which would likely fill those top four slots even if hell did in fact freeze over. Fifth, then, is the real quiz making the A-Class Britain's best-selling premium car.
It illustrates just how far the entry-level Mercedes has come, from awkward mini-MPV to toppling nearly every other car on the road in sales terms and becoming part of our motoring furniture in the process.
With so many being bought, it's a given that lots of different versions are offered: not only the usual engines, transmissions, and trims but also different suspension hardware, the number of driven wheels and the levels of input from AMG, and that's before the inevitable arrival of any electrified versions – and all to appeal to as many different buyers as possible.
Which is why we ran three distinct flavours of A-Class and briefly sampled a couple more to find out exactly where the sweet spot of the range is. A range which, remember, on initial acquaintance revealed an occasional Jekyll and Hyde character in certain areas, such as ride and transmission, depending on which version you went for.
Before we get into the nuances of each version, one thing that each A-Class had in common was a really classy feel. Some cars just feel 'right' and are able to seamlessly fit in with your life. The A-Class is a right-sized car, big enough to feel substantial and comfortable on a long run, yet small and nimble enough to nip around town. The driving position, the pedal positioning and weighting, the visibility and the adjustability of the steering wheel and seat were all spot on. That practically everything you interact with was of a high perceived and actual quality, and that inside and out it looked great, all just made you feel good and added up to a compelling ownership proposition.
It's all very, well, Golf-like – which is just the kind of praise Mercedes would be looking for with the A-Class. It has the kind of classy, quality ubiquity that's ideal for introducing your brand to buyers.
We started our test with an A180d, then the sole diesel option as a 1.5-litre with 114bhp (but since joined by a 2.0-litre with 148bhp in the A200d and 187bhp in the A220d). Our A180d had a seven-speed dual-clutch automatic gearbox and the entry-level torsion beam rear suspension that models lower down the A-Class ladder use instead of the multi-link rear end that more potent models benefit from.