Why we ran it: To see if this VW Golf rival has come of age, and to pick the 'perfect' version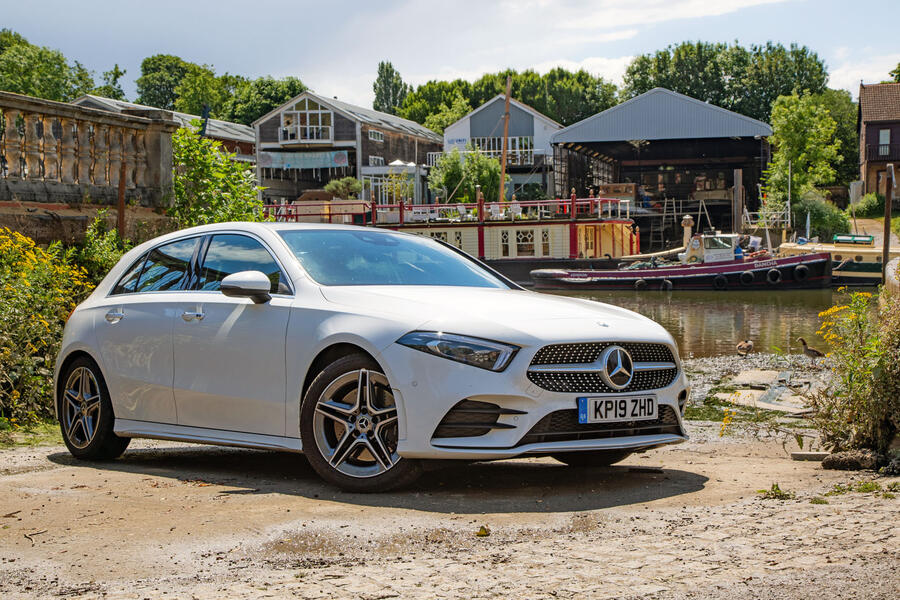 Life with a Mercedes A-Class: Month 8
We've spent nine months nailing down the ideal A-Class. What's the verdict? - 26th June 2019
To date, the fourth-generation A-Class is Britain's fifth best-selling car of the year, behind the likes of Ford's Fiesta and Focus, the Vauxhall Corsa and Volkswagen Golf – cars which would likely fill those top four slots even if hell did in fact freeze over. Fifth, then, is the real quiz making the A-Class Britain's best-selling premium car.
It illustrates just how far the entry-level Mercedes has come, from awkward mini-MPV to toppling nearly every other car on the road in sales terms and becoming part of our motoring furniture in the process.
With so many being bought, it's a given that lots of different versions are offered: not only the usual engines, transmissions, and trims but also different suspension hardware, the number of driven wheels and the levels of input from AMG, and that's before the inevitable arrival of any electrified versions – and all to appeal to as many different buyers as possible.