Why we ran it: To see if the new, Europe-designed Ceed is a true Volkswagen Golf rival or still a bit of a family hatchback also-ran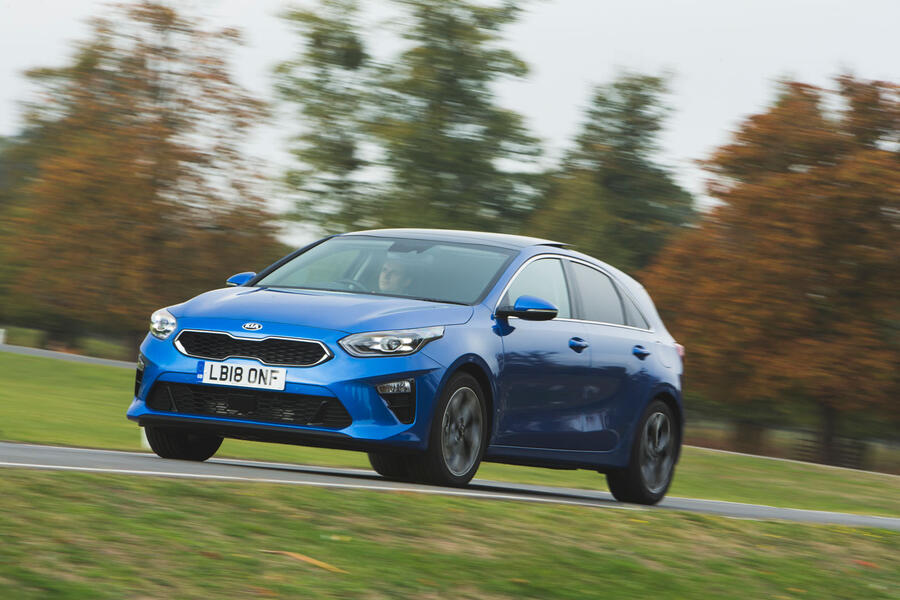 Life with a Kia Ceed: Month 5
Three different models in six months gave us valuable insights into why you might – or might not – want to buy a Ceed - 1st May 2018
We all like a bit of surprise and delight in new cars. Whether it's a dazzling new feature, clever bit of tech or sumptuous materials, sometimes a bit of 'wow' factor is worth the expense.
But for some, of greater importance when buying a model is the knowledge that whatever situation you throw it into, it can handle it with the minimum of drama and fuss. Something that just works – no foibles, no aggravation, no distractions. Something like the new, third-generation Kia Ceed.
During the past six months, I have become intimately familiar with the Ceed range as a whole, not just one specific model. I was spoiled with luxuries hardly befitting a humble family hatch with a top-spec First Edition model, before going utilitarian and swapping that for the other end of the spectrum: the base 1.0-litre petrol in entry-level 2 trim.
Originally, that second car was meant to last me until the end of March, but it was not to be. During a weekend of healthy snowfall and ice build-up, the need to take evasive action to avoid an out-of-control Audi Q5 coming around a bend over the white line put the Ceed into a frustrating, unavoidable low-speed trajectory off the road into a ditch.
When Kia took it back for repairs and said we'd be unable to get an identical-spec car to replace it in time to complete our test, we thought we'd try the only non-performance engine left in the line-up: the 1.6-litre diesel.
That has almost become a bit of a dirty word in recent years, hasn't it? Knee-jerk government reactions to concern over local pollutants (not really a problem with the latest EU6d temp cars) mean this engine no longer takes the lion's share of Ceed sales. But should that be the case?