Why we're running it: To discover if it's as capable as we think it is – or if it's just silly.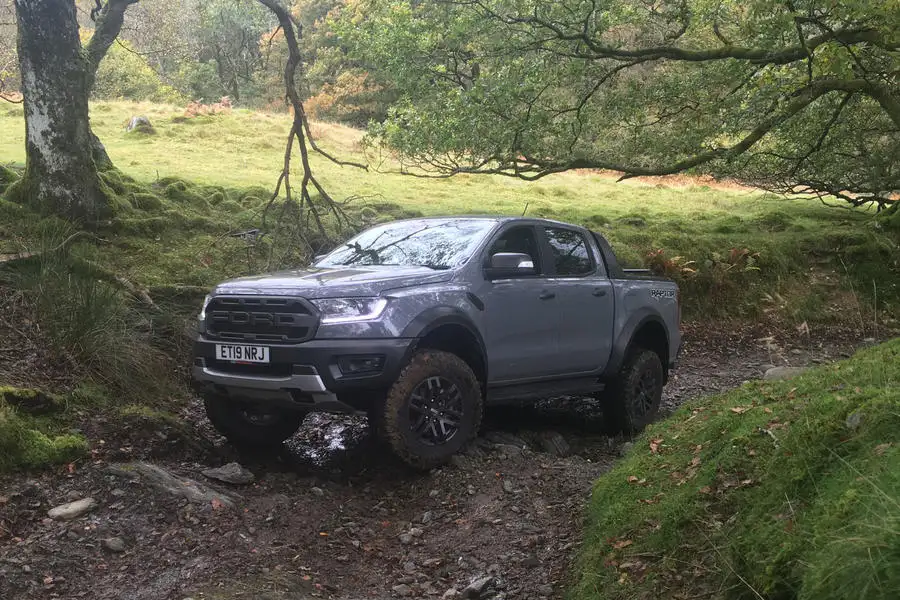 Life with a Ranger Raptor: Month 2
Filming a tractor at 100mph? All in a day's work for this pick-up - 1st January 2019
Following an initial flurry of off-road activity, the Ford Ranger Raptor has been pressed back into more mundane service during the past couple of weeks. Which will not be uncommon for owners. The Raptor might be a rough-trail sports car but, like on-road sports cars, it'll spend most of its time doing the daily grind, with sporadic moments of showing off. Customers will expect it to be adept at both.
And it is good at the boring stuff, which is unsurprising and why double-cab pick-ups became so popular in the first place, I suppose. Owing to being bigger, the Raptor isn't quite as easy to rub along with as the Toyota Land Cruiser I was running previously because it's harder to park. I'm always seeking out a bay at the end of a row so I can squeeze as far out of other people's way as possible, and one shop local to me with a poor car park hasn't seen me for a while, but otherwise it's fine.