Well, this is going to become a regular feature, isn't it? I need a practical, Ultra Low Emission Zone-compliant car in which I can carry all of my work gear. So it was good to hear from Ian, who specifically wants a diesel estate to get into London from time to time. He lives nowhere near the capital, which means a frugal modern diesel is the best way of going about his business.
First off, there are some colossal-mileage estates around for a few thousand pounds, and it just depends on whether you want something that has been properly maintained or with low mileage. Otherwise it could be poised to deliver an awful lot of diesel particulate filter and simple old-age issues. I think Ian needs an estate with a bit of life left in it, so I'll stick with motors below 70,000 miles.
Tell you what, in the handy-sized estate class, there's a whole boatload of Vauxhall Astras around at the moment. I mean, a one-owner, full-service-history 2014 1.6 Design CDTi Ecoflex at £5450 seems like a complete and utter bargain to me. This is a dealer car that includes a year's worth of MOT. Brilliant.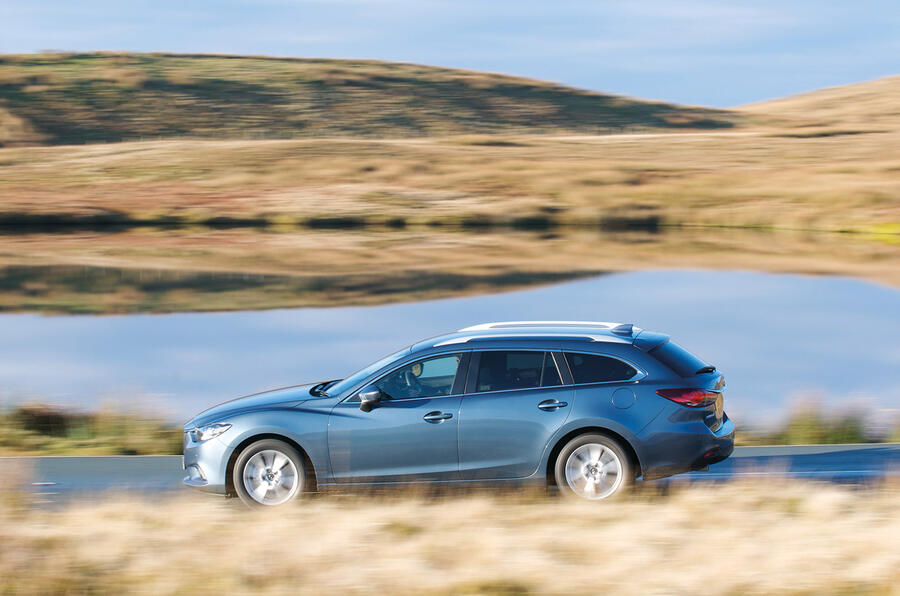 Moving up a size bracket to the magnificent Vauxhall Insignia, £6300 will get you a 2015 2.0 CDTi Ecoflex, again with a full MOT and service history. The equally brilliant Ford Mondeo is another huge slice of big-booted goodness. A 2.0 TDCi Zetec with the 'Aston grille' is £7995.
Elsewhere, there's the Mazda 6. This is a wonderful car, and a 2014 2.2d SE-L Nav with 68,000 miles is a reasonable £7500. I saw one example with 62,000 miles and a recent service listed for £7900, so there are a good few to choose from.
With Mazda we're climbing a little upmarket, so what else should we consider that wears a posh badge?
I like the Mercedes-Benz E-Class, but the C-Class is pretty useful, too. A 2015 C200d SE can be yours for £11,000. It comes with all the gear, including a rear-view camera and multifunction everything.