I don't have to tell you that we live in very uncertain times. Traditionally the car market, both new and used, doesn't respond well to any sort of crisis. Certainly the new car market is far more volatile when it comes to world events. The used car market is rather more reactive, and the people dealing in it have to be responsive indeed to changes or they will go out of business.
What's going on right now, then? Well, at least one dealer I know sent me a text the other day with the revelation that he's added 43 'cheap' cars to his stock. He hasn't exactly got a pound, just quite a big garden. This dealer is betting on people needing emergency cars that work. Substitutes for the inevitable and undesirable public transport shortfalls.
All this begs the question of just what should be in stock at times like these. These cars won't always be pretty, interesting or clever; this is Bangernomics at its most visceral.
There are still loads of old Toyota Corollas in circulation, and it's easy to see why. There are even bug-eyed ones from the 1990s for peanuts that will run all day long. If you don't want to go back more than 20 years, how about 18 years? About £400 will get you a 2002 1.6 VVT-i but perhaps with 150k miles, which is fairly academic. There may be rusty wheel arches and an interior that has seen better days, but never mind, because it will start first time every time.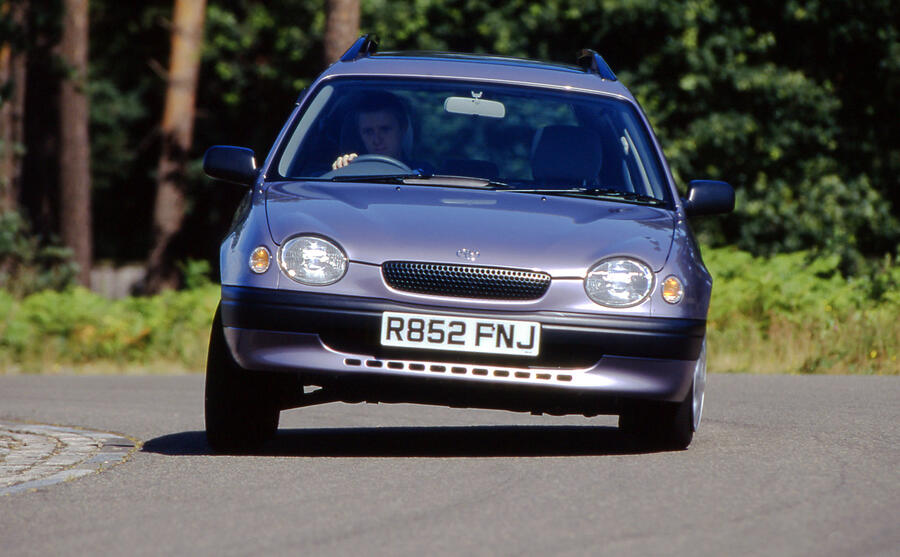 The Volkswagen Golf is an absolute constant. I was surprised to come across a 2004 1.4 FSI model at just £900. Some might see the 140,000 miles as off-putting, but this did at least have a dealer warranty for reassurance. It looks surprisingly modern and I have first-hand experience of the engine, which is tough and will deliver a comfy 40mpg, if not a bit more. When times get better, it ought to be very resellable on the basis that it is a Golf.
Ford Mondeos have been fantastic since day one. There are sensational ones about and I came across a victim of London's Ultra Low Emission Zone that was being sold at £275. A 2003 1.8 manual with 130,000 miles, it had a set of new tyres and 12 months' MOT, which one hopes has no significant advisories. Apparently a full history, too. This is a family car for nothing that's roomy, practical and fixable if the worst happens.
Just three examples there for the forecourt of doom. A dealer will make money, a private seller will unload something they no longer need and a motorist becomes or stays mobile, hopefully with cash to spare for fuel.
What we almost bought this week