Toyota has confirmed that the next-generation Aygo will be designed, developed and built in Europe.
No date has been confirmed for the new model's launch, which bucks the trend of firms pulling out of the city car segment due to falling profitability.
However, Toyota Europe boss Johan van Zyl said the Aygo will continue to be built in Kolín, the Czech Republic, after being designed and engineered in Brussels, Belgium - safeguarding jobs in the region.
The current-generation Aygo is a sibling of the Citroen C1 and Peugeot 108, but no successors are planned for the PSA pair. Toyota will take control of Kolín in 2021 by buying its partner out of the joint venture, but production of the existing trio is likely to continue for some time after.
The Japanese maker is hoping to capitalise on other manufacturers giving up on the city car segment with the new Aygo – and it could adopt SUV-inspired styling cues.
Speaking to Autocar at last year's reveal of the new Toyota Yaris, executive vice-president of Toyota Europe Matt Harrison said the current Aygo is a "profitable business equation for us" – a statement that cannot be applied to rivals from the Volkswagen Group and the PSA Group.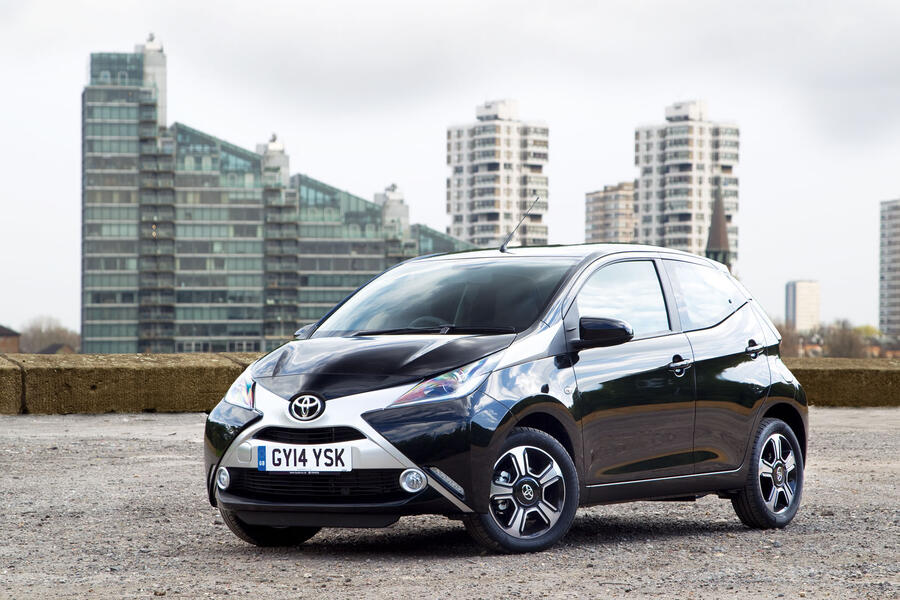 "We have an awful lot of equity in Aygo," Harrison said. "We're selling 100,000 a year. It's got a personality all of its own so it gives to the brand rather than takes away. It's the most relevant car for a young audience so it's the access point of the brand…
"I understand other manufacturers have not been able to make a successful business out of [the] A-segment and, with increased technologies, they only see it getting worse. But we see it as an opportunity to go further, not pull back."
Harrison's comments are an anomaly among mainstream car manufacturers, whose own A-segment city cars have been put under increasing pressure by a number of factors – notably, extremely tight margins and the need to introduce electrification, in an unprofitable way, to ensure the models aren't problematic in the upcoming fleet average CO2 regulations for 2021.