Although production ceased 15 years ago, you can still buy an MG ZR with delivery mileage and only the supplying dealer's name in the log book. You'll have to be quick, though, because just three of them remain unsold.
One such example is with Hursley Hill SMG in Bristol. It's an independent garage now but it was once one of Rover's most successful dealerships. When the car maker was approaching collapse, SMG bought from it 300 factory-fresh MG Rovers of all types, and in the years since then it has been steadily making its way through them.
Its ZR is one of the last. The 2004-registered model has done just 91 miles, or about the distance from the MG Rover factory at Longbridge to Bristol. It's been in storage ever since. It's a ZR 1.8 120 and costs £6995, making it one of the most expensive ZRs in the country.
It's bound to be snapped up by a collector. The fact is, despite history looking more kindly on more accomplished rivals, including the Renault Sport Clio 172 and 182, the MG ZR stills inspires affection.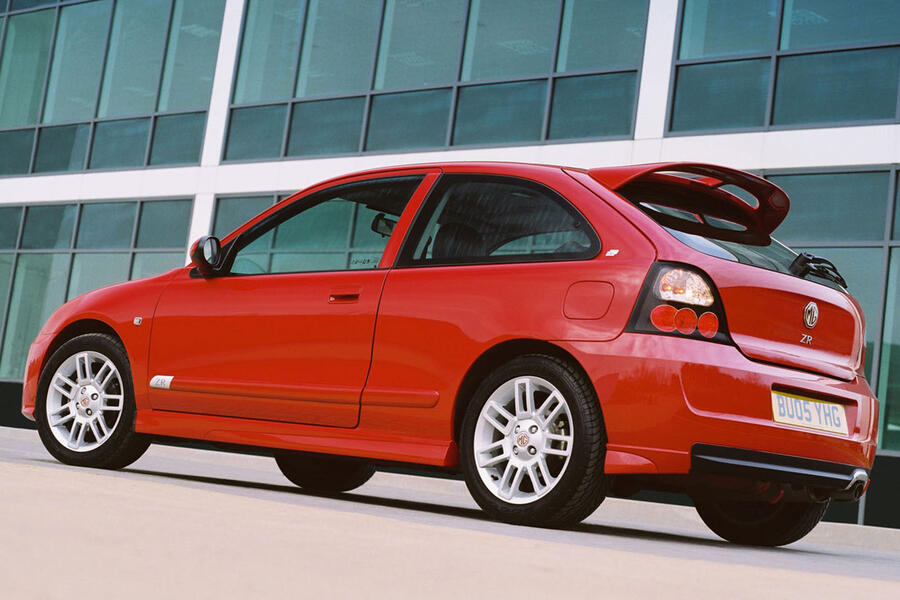 The ZR was launched in 2001 as a sporty take on the Rover 25. Available as a three- or five-door, it had stiffened and lowered suspension, a bodykit and smart alloy wheels. Buyers could choose from three Rover K-series petrol engines: a 1.4 producing 102bhp and badged 105, a 1.8 producing 115bhp and badged 120, and a 1.8 VVC producing 158bhp and badged 160. So you don't get them mixed up, the 105 has brake discs at the front and drums at the back, while the other two have discs all round, vented at the front. The 160's are larger and it has ABS, too.
There were two 2.0-litre diesel versions, by the way. SMG has a 2004-reg ZR 2.0 TD 115 with just 10,000 miles, another legacy of its 300-car purchase and which it's selling for £5995. However, it's the petrols that interest us and which interested buyers back in the day. The 105 was the big seller. The 120 is quicker and the 160 quicker still (it can hit 62mph from rest in 7.4sec), but you have to work the engine to notice. At the time, Autocar's road test of the 160 (which then you could buy for £12,625) damned the model with faint praise, remarking how comfortable it was before noting how soft and rubbery the car felt in corners. At least now you know how a good used one should feel.