Why we ran it: To find out if the reborn, revamped Corolla can cut it with the best in the hugely competitive family car class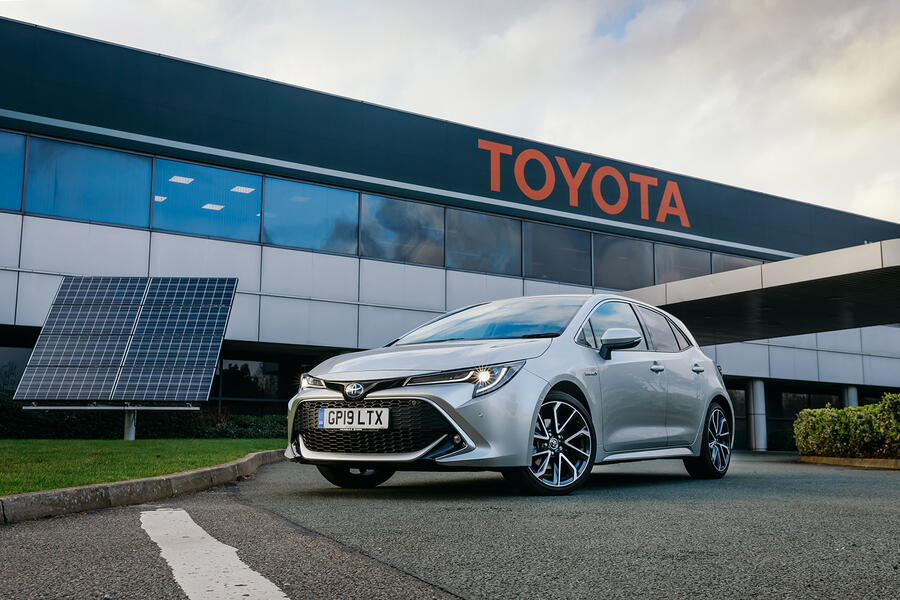 Life with a Toyota Corolla: Month 5
It's not flash nor particularly dynamic, yet after 5000 miles, our easy-to-live-with hybrid hatch won't be easily forgotten - 10 June 2020
To mark the end of the Toyota Corolla's time on our fleet, it seemed fitting to take it back to where it came from. While it may have the shiny badge of a Japanese car giant on the front, our Corolla was, like many a Bakewell tart, proudly made in Derbyshire.
I recently visited Toyota's Burnaston plant for a feature on this Anglo-Japanese success story (29 April) and made the trip in a car that rolled off the production line there not long before. The trip wasn't all about looking back: my Excel-spec hatchback also 'met' the two newest members of the Corolla family: the GR Sport and the Touring Sports Trek. And they showed how Toyota has already addressed some of the minor gripes I've had cause to raise about our Corolla, but more about that later.
Even without the link, I'd have happily used the Corolla for the 300-mile motorway-dominated round trip from Autocar Towers to Burnaston: it's the sort of journey on which the hybrid hatch excelled in its time with us, thanks to an ability to deliver fuss-free, comfortable cruising. While far from the flashiest thing in our car park, the Corolla became a go-to choice for staffers looking to dispatch mileage comfortably and economically.