Why we're running it: To find out if the reborn, revamped Corolla can cut it with the best in the hugely competitive family car class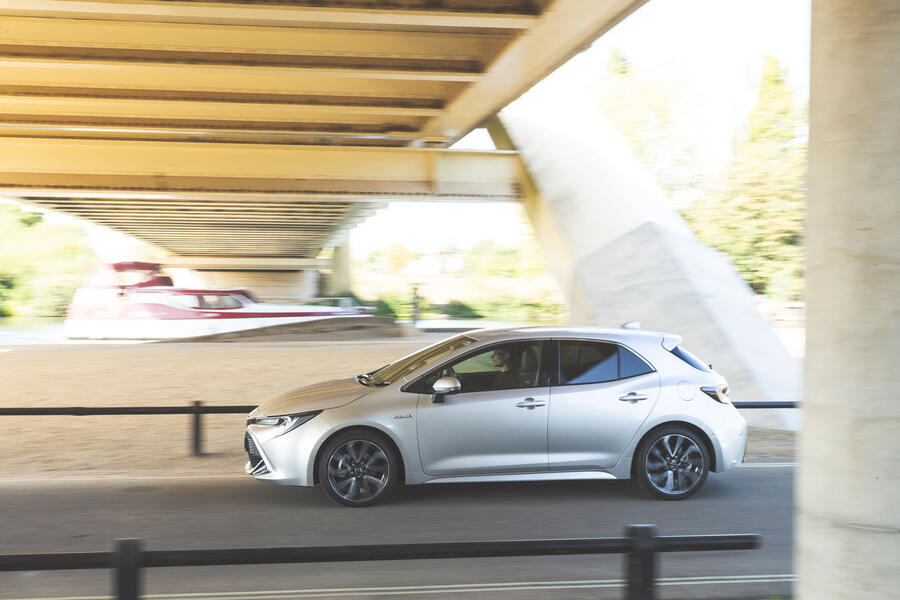 Life with a Toyota Corolla: Month 3
Weekend in the city reveals super strengths – and clear flaws - 29th January 2020
January is the longest, poorest and dreariest month of the year, so you have to make your own fun to help the time pass by that bit quicker. Fortunately, our Toyota Corolla has taught me one of the cheapest and most addictive games I've ever played with a car.
The hatchback's 'self-charging' hybrid powertrain shuts down its 2.0-litre petrol engine provided there's enough charge in the battery (generated during deceleration and braking) and you're gentle enough with the accelerator, leaving you with 107bhp of electrickery to play with.
Once accustomed to this, I spent the weekend engaged in a fight to keep the speedometer's little green EV icon illuminated and the rev counter showing a pleasing 0rpm. It was addictive, albeit more so for economical rather than ecological reasons following the festive break.