Happy birthday, Mini. How could I possibly celebrate? I did toy with the idea of driving my Mini Cooper to Izmir, now in Turkey and the birthplace of Sir Alec Issigonis.
Alternatively I could hack out another Mini book and cash in on the anniversary. I really fancied the idea of buying an original Mini and not being charged extortionate 'classic' car tax, as it's an expensive business.
If I was going to get another Mini it would have to be different from my Cooper. A Moke would be fun but not cheap, but I could make a business case for any commercial. Otherwise, real-world money buys a dreary '90s Mayfair. So I would have to look further afield for a Mini I don't actually need.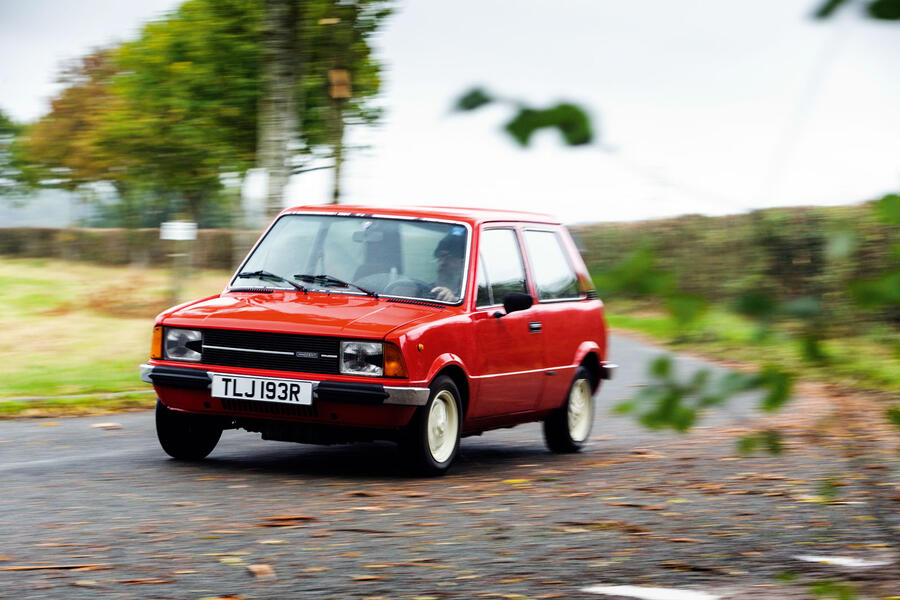 Once the idea of buying a Mini, and specifically a different Mini, was inside my head, the search was on for an Innocenti. Here was a Mini that didn't actually look like a Mini. This was December last year and none was for sale in the UK. There didn't appear to be any in Europe, either – well, not the pure early example I had in mind. The later Daihatsu ones and turbos were around, but by then it wasn't exactly a Mini. Then I spied a bright red example on autobelle.it.
I was barely a couple of minutes into looking for an Italian Mini and already I was sending a message asking for more details. Yes, that escalated quickly. From the pictures – and the seller emailed dozens – it looked very straight and rather perky. Plus there was some supporting documentation that suggested the car was exactly as described: a 1977 Innocenti Mini 90 SL. The money being asked was roughly mid-'70s rusty Mini City, if you're lucky. I did feel lucky. I also had to put a lot of trust in Google Translate.
I asked about 'ruggine' – that's Italian for 'rust', if you haven't guessed. I established the seller wasn't a dealer, just an enthusiast who needed the space. I think. The car lived in Bologna and, tempted as I was to buy unseen and get it helicoptered home, the reality was that I had a wonderful excuse for a trip to Italy, and I was rather keen to drive it back.