There's a distinctive hissing sound at first, a kind of moody whoosh. Then follows a sudden and unexpected bwaaaaaa, delivered as a loud, mournful cry. The racket is actually made by the VXR8 GTS-R's enormous pipes as the exhaust valves blow wide open at 4500rpm, but it could easily have been the sound made by yours truly the moment I heard the V8 bruiser was to be discontinued. A very sad day indeed.
With the demise of the Australian car manufacturing industry, the Holden Commodore – the car Vauxhall has been importing and rebadging for a decade – will soon be no more. On top of that, the Luton marque is now part of the PSA Group, which itself would have expedited the death of the mighty saloon anyway. Like a tubby old sow in a Danish food processing plant, the VXR8 didn't stand a chance.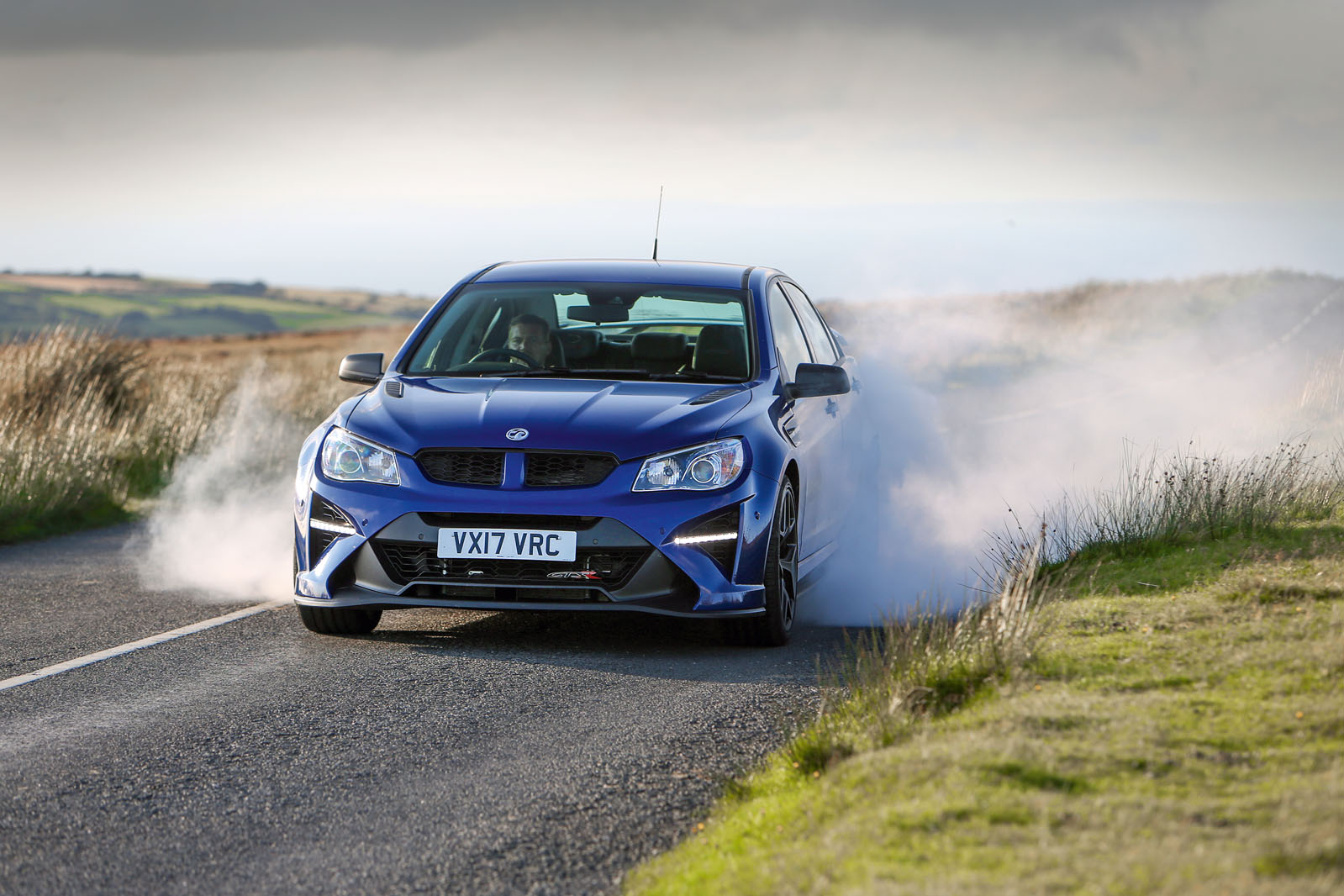 However, it will not depart this life with a whimper. Instead, Vauxhall's last V8 super saloon, the consonant-pillaging VXR8 GTS-R, will be the brand's most powerful car ever. Farewells don't get any noisier than this.
This will, in fact, be the year that several of our favourite cars are finally put out to pasture. Some of them have served for even longer than the VXR8, others a little less, but all of them have been constant fixtures in our performance car league tables for as long as they've been around. Each and every one of them will be sorely missed. But there is a glimmer of hope: all but the Vauxhall will be replaced by new models in the coming months.
The VXR8 is the one we should feel most sorrowful for, then. Not because it's pretty – its front end looks like the face of some terrible Antipodean spider seen through a microscope – but because it's just so characterful. The GTS-R is the run-out special. Only 15 will be sold in the UK, each costing a good old fistful at £74,500.