Porsche has taken the wraps off the 911 GT2 RS Clubsport.
Limited to 200 units, the Clubsport edition is a stripped-out, track-ready version of the 911 GT2 RS that set the road-legal Nurbürgring lap record in November 2018.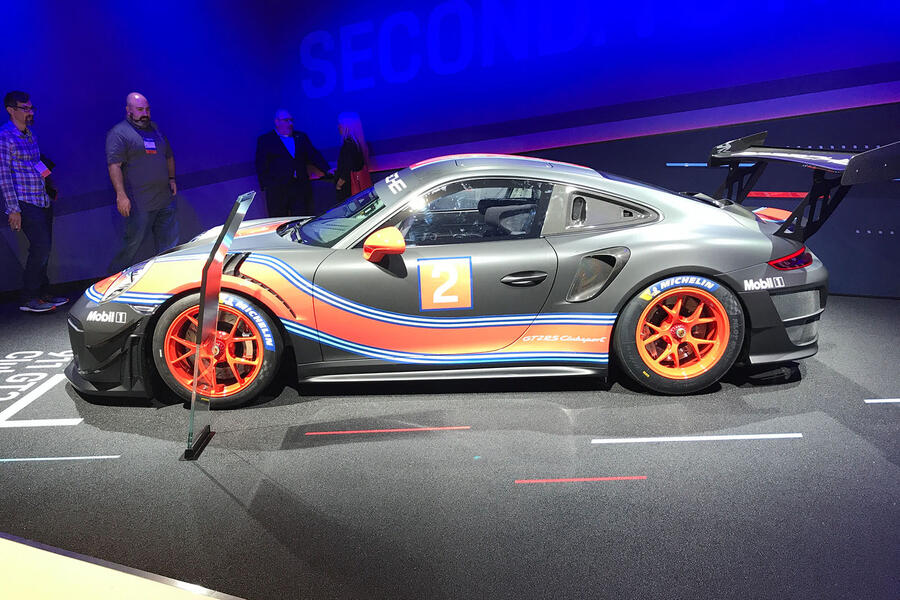 Like the standard RS, the Clubsport is powered by a heavily reworked version of the twin-turbocharged 3.8-litre flat six-cylinder engine used in the outgoing Porsche 911 Turbo. The revisions crank its peak power up to a heady 690bhp - a considerable 325bhp more than the last-generation 911 Carrera, and 79bhp more than the previous GT2 of 2010.
Los Angeles motor show 2018: live updates and pictures
The Clubsport weighs 80kg less than the 1470kg standard model, so can be expected to improve upon the standard GT2's 2.8sec 0-62mph time and 211mph top speed. The weight loss has been achieved through the removal of any unnecessary interior components, including the passenger seat, carpeting and sound insulation. A large roll cage, bucket seat and six-point harness have been added in their place.