Audi Sport is ramping up its electrification offensive under new management, and will next year introduce the RS branding to a battery-powered model in the form of the production E-tron GT saloon.
The sister model to the Porsche Taycan, set to be offered in regular, S and high-performance RS trims throughout its existence, is also likely to be joined by an RS version of Audi's recently revealed E-tron Sportback. A number of plug-in hybrid RS models are also on the cards, while a new E-tron version of the current-generation Audi R8 is tipped to appear next year as a prelude to a possible all-electric R8 replacement in a few years' time.
The plan for the Audi Sport division to embrace hybrid and electric propulsion has been devised under the joint management of directors Oliver Hoffmann and Julius Seebach. Expanding into new EV and PHEV markets is the priority now the division's SUV offensive is well under way; this year it has launched the RS Q3 and RS Q3 Sportback, the diesel-powered Audi SQ5 and both Audi SQ8 and RS Q8 range flagships.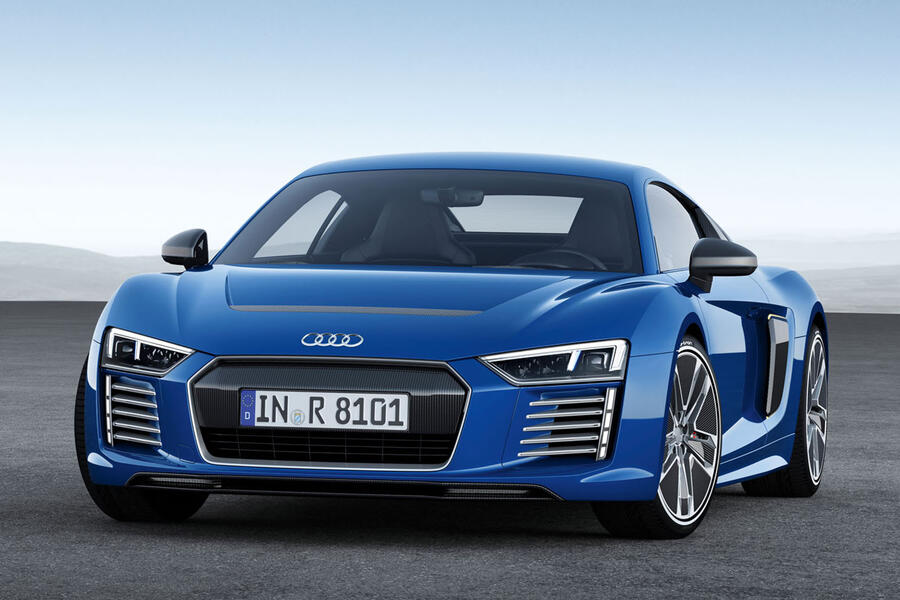 Speaking at the recent Los Angeles motor show, Seebach confirmed that the E-tron GT – revealed in concept form at last year's LA show and later driven by Autocar – will be offered with the same three powertrain choices as traditional Audi models, such as the Audi A6, S6 and RS6.
The concept E-tron GT featured a dual-motor, all-wheel-drive electric powertrain making 582bhp and around 600lb ft. A 96kWh battery gave a claimed range of 250 miles, with 0-62mph quoted in 3.5sec. The production version, which will make its debut at next year's LA motor show, will share its J1 electrical architecture with the Taycan, but it's not clear if the Porsche's three-variant lineup, comprised of the 523bhp 4S, the 670bhp Turbo and 751bhp Turbo S, will transfer over with identical specs.
More likely is that the base E-tron GT will start at a lower output, and therefore a lower price point, than the base Taycan. Both cars will use the same 800V electrical architecture, however, and weigh about the same. Expect standard and S models at launch, with the RS arriving slightly later.