New prototype shots of the Porsche Taycan have given us the closest look yet at the electric car's details.
Set to be shown in full production form at the Frankfurt motor show in September, various prototype Taycans have already been seen. This is the first time we've seen one plugged in up close, and it has less disguise than ever.
These test cars showcase styling heavily influenced by the original Mission E concept, as well as a charging port in the car's right front wing. Details such as a retractable rear spoiler, advanced regenerative braking system and Tesla-style retracting door handles can also be seen. 
Late last year, officials revealed the Tesla Model S rival had entered the second phase of prototype production at Porsche's headquarters in Zuffenhausen, on the outskirts of Stuttgart, Germany.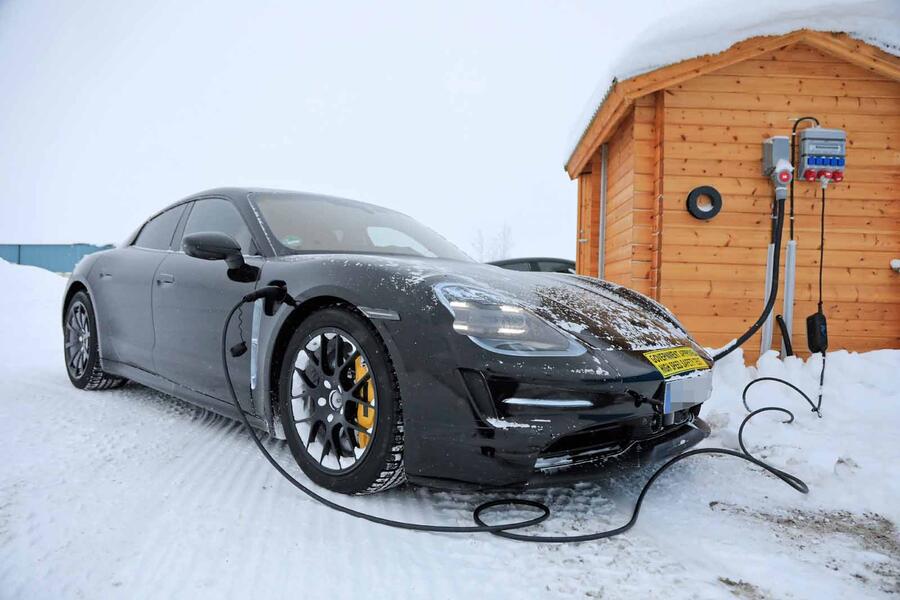 The Taycan is the first in an extended line-up of electric models being developed in a programme budgeted to cost up to £5.3 billion through to the end of 2022. It marks a radical departure from Porsche's traditional line-up, bringing zero-emissions running together with the promise of what the new car's lead engineer, Stefan Weckbach, describes as a "typical Porsche driving experience".