The electric Porsche Taycan has made its dynamic debut at the Goodwood Festival of Speed in lightly disguised form, driven by ex-F1 driver Mark Webber.
Porsche is building up exposure of its highly anticipated model ahead of its reveal at Frankfurt motor show in September, and UK arrival early next year. 
The Taycan has previously been previewed with official camouflaged images (below) and has also been spotted testing numerous times in prototype guise.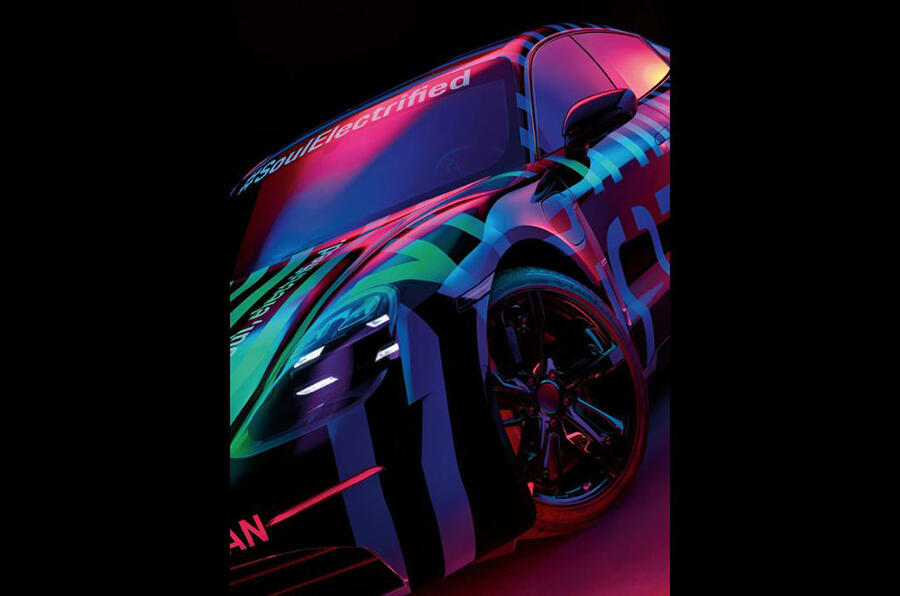 The Taycan's styling is heavily influenced by the original Mission E concept, which was designed by Porsche's former head of exterior design Mitja Borkert, now head of design at Lamborghini. Details include a retractable rear spoiler, advanced regenerative braking system and Tesla-style retracting door handles.