In a recent television interview, Watford Football Club manager Nigel Pearson said that he wanted to "enjoy" life as a Premier League manager. Those in the studio smiled knowingly. But how can you enjoy a job like that when you're under such intense scrutiny all of the time? What has sport at the highest level got to do with pleasure?
When we ask the man charged with returning Renault to the front of the Formula 1 grid whether he enjoys his job, he almost breaks into a full smile. Almost. Cyril Abiteboul is warmer than he appears in Drive to Survive, the Netflix documentary series that has boosted his personal profile. But a week before what turned out to be a false start to the 2020 season in Australia, his time is precious. He's courteous and engages with our questions, but there's little time for pleasantries.
"F1 is a great sport when things go well, but it's awful when things go wrong," he says ruefully. "It's the same for any sport."
Abiteboul knows all about the "awful" bit. Recruited by Renault as long ago as 2001, the Frenchman gained a first sour taste of F1 team management when he was headhunted by the small, underfunded and short-lived Caterham (née Lotus) outfit in 2012, then returned from whence he came in mid-2014, not long before it folded.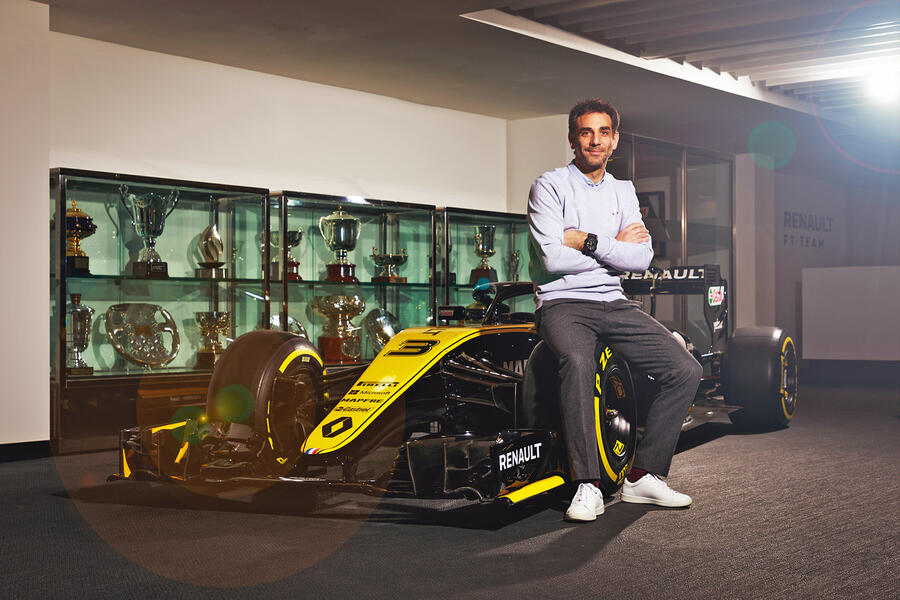 As managing director of Renault F1, Abiteboul has been at the helm since the car maker's return as a full-blown factory team in 2016 – but has yet to witness a podium finish, let alone taste champagne. A 'best of the rest' fourth in the teams' standings in 2018 represented progress, but a slip to fifth last year behind powertrain customer McLaren was humiliating.
"There is only one word: disappointing," Abiteboul says of 2019. "It came after three seasons of progression. With Daniel [Ricciardo] joining the team, we would have liked to keep that going – and it stalled."
At 42, Abiteboul is the youngest team principal in the paddock, and he has a commercial rather than an engineering background. As part of grand prix racing's new generation, at the head of a true manufacturer racing team, he's well placed to offer an inside view of F1, its future and Renault's own in a sport some argue is out of step with its time.
First, Renault itself. There's almost an assumption that it's just a matter of time before it sells off the F1 team, just as it did in 2010 – especially because it's not winning. Changes at the top, with Luca de Meo replacing the disgraced (but F1-friendly) Carlos Ghosn, have further fuelled speculation. Abiteboul doesn't groan, but he might as well do. "It's a pressure for all 10 teams," he says, "but there's something a bit awkward about Renault. It feels to me that we have to respond to that question much more. It's not just you asking, it's everyone. And I wonder why.