Skoda will use the Vision X SUV concept it is showing at the Geneva motor show to showcase a compressed natural gas (CNG) hybrid electric powertrain.
The Vision X is a compact crossover that previews a similar-sized production model due to arrive next year. Based on the same version of the Volkswagen Group MQB platform as the Seat Arona and Volkswagen T-Roc, the new production model will be the third in Skoda's SUV line, underneath the Karoq and Kodiaq.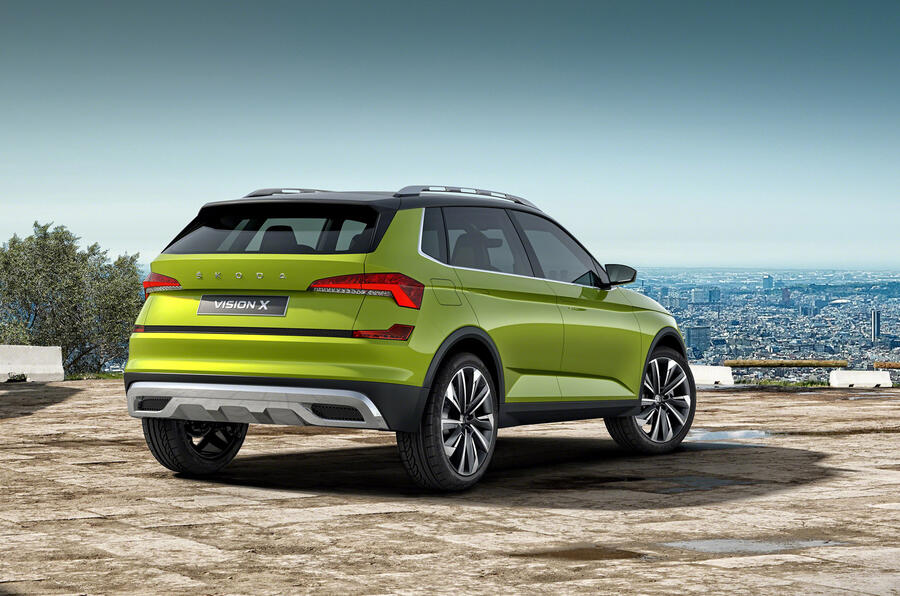 2018 Geneva motor show news and updates
The Geneva concept's innovative powertrain is designed to bring focus to the way increasingly tightening regulations on CO2 emissions in the European Union are set. At the moment, CO2 emissions of a car are determined purely by its exhaust output; this doesn't take into account 'well to wheel' calculations of CO2 created during the production of energy. 
The CNG hybrid system in the Vision X features a 1.5-litre four-cylinder turbocharged engine that runs on CNG and drives the front axle with 129bhp and 184lb ft of torque. The engine is supported by two electric motors: a belt-driven starter-generator that also powers the front axle, with a second 27bhp electric motor on the rear axle. That motor offers 52lb ft of torque from standstill, although the use of a gearbox allows it to bring 737lb ft to the road.