Audi has pulled the wraps off its Q8 concept at the Detroit motor show, offering a clear glimpse of what's to come in its future flagship SUV, which is due to be released next year.
The Detroit concept sports a striking exterior design that combines the large footprint of an SUV with the sleek lines of a coupé. It is powered by an e-tron-badged plug-in hybrid powertrain made up of a 3.0 TFSI petrol engine, which produces 329bhp and 369lb ft, and an electric motor.
Audi Q8 Sport Concept previews range-topping large SUV
Opinion: The Audi Q8's new design direction is long overdue
A 17.9kWh lithium ion battery is located at the rear. It gives a claimed all-electric range of 37 miles and takes two and a half hours to fully charge via a 7.2kW charger. With a full tank of fuel, the Q8 has a claimed maximum range of up to 621 miles.
The electric motor adds 134bhp and 243lb ft, bringing the combined system outputs to 443bhp and 516lb ft, which is enough for the Q8 to hit 62mph from rest in just 5.4sec and go on to a limited top speed of 155mph.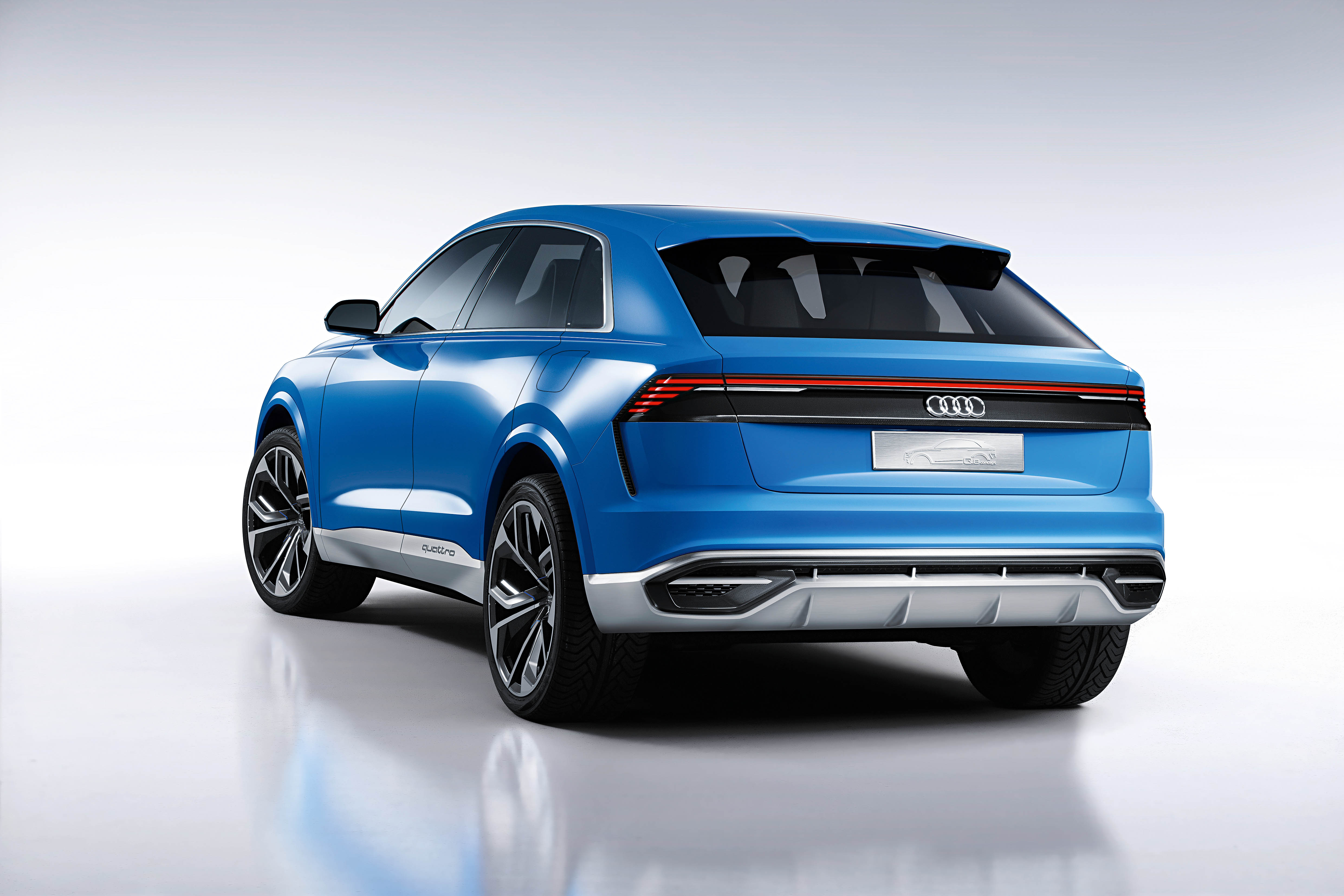 The concept uses an eight-speed tiptronic automatic transmission with permanent quattro four-wheel drive. It features a torque control system to improve agility by braking an inside wheel when cornering at speed.
The car sits on five-link adaptive air suspension front and rear. Adjustable damping control allows the driver to switch from Comfort through to a firmer Sport mode, with the different settings raising or lowering the car by as much as 90mm.
At 5020mm long and 2040mm wide, the Q8 concept's footprint is larger than that of a Range Rover but it stands 210mm shorter at 1700mm. The car's wheelbase is 3000mm, which is 78mm longer than that of a Range Rover, and it rides on 23in twotone alloy wheels sitting within bulging wheel arches.
Much like the smaller Audi Q2, Audi's designers have used the arches to give the lower section of the car a more muscular stance. The wheels wear 305mm-wide tyres and feature intertwining Y-spokes. The concept also has 20in ceramic brake discs.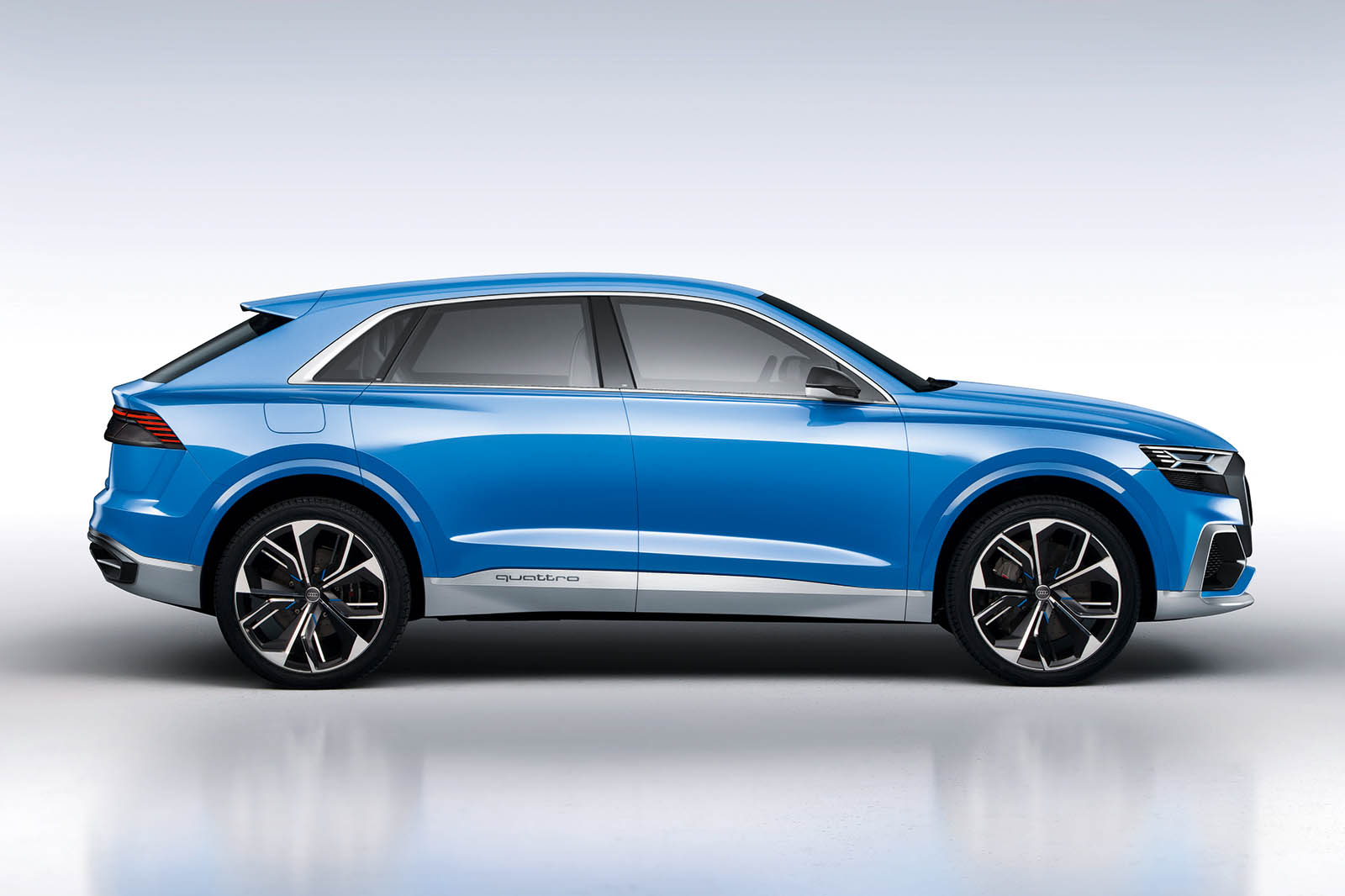 An octagonal grille, bigger than that fitted to any current production Audi, dominates the concept's front end. It features a honeycomb pattern inlay and extends down towards the front bumper, where it is undercut by an aluminium blade.
The Q8's headlights follow the lines of the grille and bonnet and feature digital Matrix laser technology that can project one million pixels onto the road ahead. There are also LED daytime running lights, which double as dynamic indicators, mounted within the headlight cluster.