Seat will introduce six electric and plug-in hybrid models by 2021 and lead development on an entry-level electric car following a record 2018.
The Spanish manufacturer's electrification strategy will begin with an electric version of the Mii city car later this year. The el-Born electric car will then go on sale in 2020, following the Volkswagen ID hatchback and becoming the second Volkswagen Group model to use the MEB platform.
Seat has also confirmed that the next-generation Leon hatchback and the Tarraco large SUV will receive plug-in hybrid variants. The seven-seat Tarraco recently went on sale in the UK and indicates the design direction of future Seat models, while the fourth-generation Leon is expected to make its debut later this year ahead of going on sale in 2020.
Performance sister brand Cupra will also add electrified models to its line-up. It has already confirmed that its first non-Seat-derived model, the Formentor SUV-coupé, will feature a plug-in hybrid powertrain. It will also offer a plug-in hybrid versions of the Cupra Leon. Cupra is set to expand its range to seven model by the end of 2020, with the Formentor due to be built at Seat's factory in Martorell, Spain.
Seat had previously confirmed that two electric models would arrive by 2020, but the brand has, along with the rest of the Volkswagen Group, accelerated its plans for electrification. Seat's strategy also includes the Minimó urban mobility concept revealed ahead of this year's Geneva motor show. It will lead development on micromobility for the entire Volkswagen Group.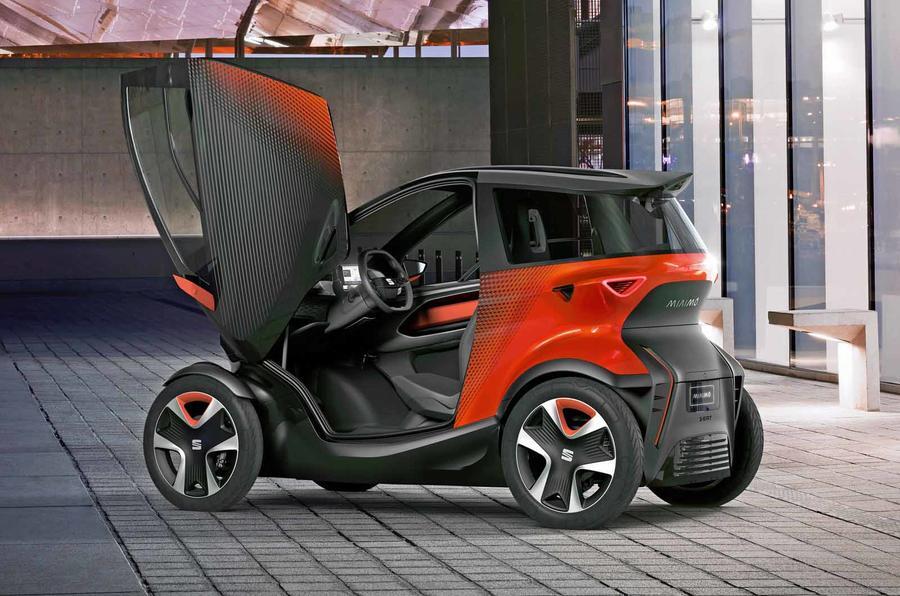 The brand used its annual conference to reveal record figures for 2018, with post-tax profits of €294 million (£253m) - a rise of 4.6% over the previous year and the best result in Seat's 68-year history. Operating profit grew by a significant 93.2% to €223m (£190m). A turnover of €9.991 billion (£8.5bn) was 4.6% higher than in 2017 and has grown by 33% over the past five years.
Of that figure, €1.223bn (£1.044bn) was allocated to investment and research in development, a 27% rise over 2017 and the highest in company history.
Seat delivered more than half a million cars in 2018 to become Europe's fastest-growing automotive brand. The 10.5% gain over the previous year equated to 517,600 vehicles sold, bolstered by the popularity of the Arona and Ateca SUVs. That number places Seat behind Skoda (1.2m vehicles sold), Audi (1.8m) and Volkswagen (6.2m) in terms of overall Volkswagen Group sales.
Seat is also targeting a sub-£20,000 price for a forthcoming entry-level electric car that will be based on a smaller version of the MEB platform. In a first for the brand, Seat will lead development in collaboration with Volkswagen. Resulting models will be around four metres in length and rolled out across other Volkswagen Group brands.