Herbert Diess breaks the rules. We're about to spend 60 minutes of his valuable time talking in his office – the hour has been strictly agreed with his minders – and given the exactness of the interval, plus the implied challenges and strictures of his massive job as head of the Volkswagen Group, I'm expecting him to be a serious, driven, time-poor and somewhat humourless individual. His predecessor, Matthias Mueller, nice guy though he was, was rather like that.
So it's quite a surprise to find that within a couple of minutes, Diess and I are chatting cheerily about the plus points of the classic Triumph TR6, a car he says he owned, loved and sold for too little money. He also had several Minis and Volkswagen Beetles and still has a small collection of "non-group cars I don't talk about" that just happens to include a Land Rover Defender. Within seconds, I've gleaned that Diess is a proper car enthusiast. In a mind-flash I remember him from his four "very happy" years at Rover (1999 to 2003) where he was instrumental in launching the new Mini. We are going to be okay.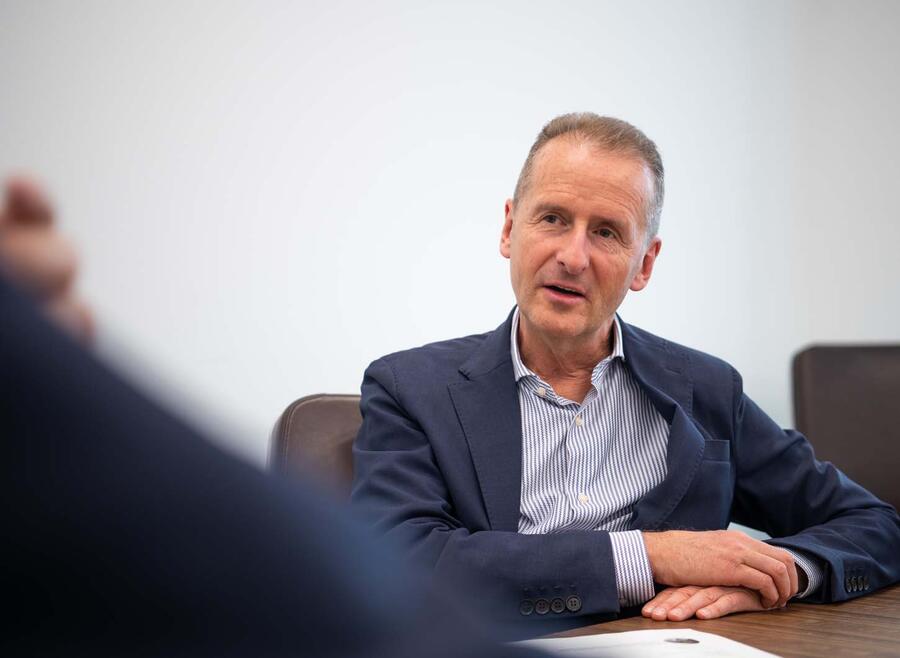 We've been trying to organise this interview for a year, not least because Diess – who moved from BMW in 2015 to run VW just before its troubles became public – won one of our 2018 awards for brilliantly progressing a marque hamstrung by Dieselgate so that it hardly lost sales or market position. His non-arrival at last year's awards event and limited availability since is the result of his rapid promotion to VW's biggest job.
Diess works in a comfortable but unostentatious suite of offices atop a monolithic building in Wolfsburg, looking out on one of the world's largest car-building operations. He is a slightly built man of 60 whose frame betrays no evidence of self-indulgence. I'd put him down as a golfer or tennis player, if he ever gets time. He smiles easily, speaks perfect colloquial English and has an Anglo-Saxon liking for conversational informality.