Part number 199 398 500 A is unlike anything else Volkswagen makes.
Last year, 6.81 million examples of it rolled off the production line at the firm's Wolfsburg factory, more than any other part. Yet you won't find it on any Volkswagen car – and you definitely won't find it being used by any other VW Group brand. That's because, as you may have guessed, VW part 199 398 500 A is a sausage.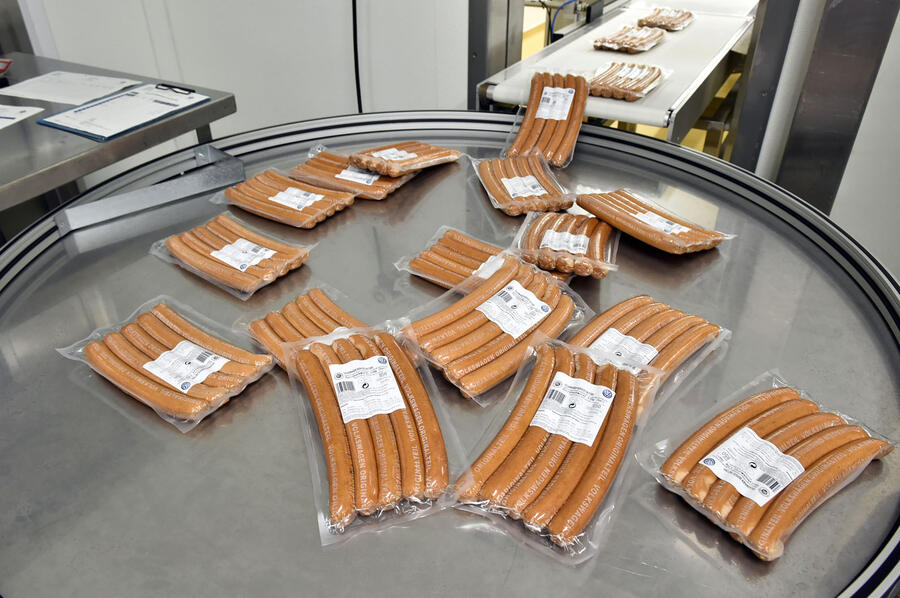 A currybockwurst, to be precise – a 170g, 25cm-long (in standard form) pork sausage infused with spices, usually served doused in curried ketchup with a generous side of chips. And, for 45 years, VW's currywurst has arguably been the fuel on which one of the world's largest car firms has run.
Volkswagen has produced food for its workers on site at the Wolfsburg plant since it opened in 1938, initially because of the factory's remote location. It's a massive operation: last year, VW's catering division produced 13,805,370 portions of food. VW started producing currywurst in 1973 – the year before the Golf was launched – and it has been a staple of Volkswagen's staff restaurants ever since. It's now so popular that it's sold in local supermarkets and football stadiums. No wonder, then, that Hern Cordes, the firm's catering and hospitality boss, says: "Volkswagen has a lot of brands and badges – and currywurst is its own brand."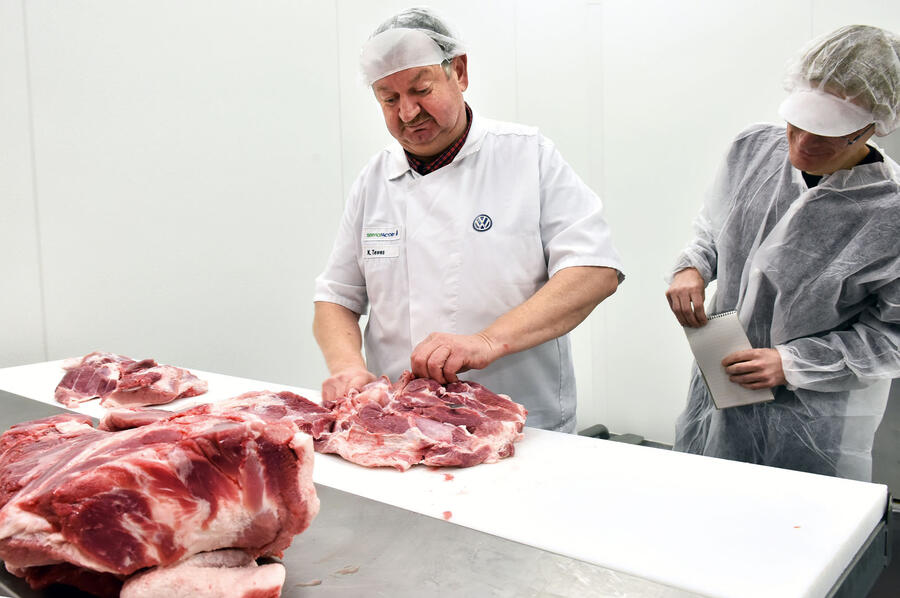 Intrigued by the currywurst's cult status, Autocar asked Volkswagen if we could visit Wolfsburg and help make some. After all, what's the, er, wurst that could happen? Amazingly, VW agreed, giving us exclusive access to the firm's butchery located in a small corner of its service factory in a corner of its vast Wolfsburg plant. Inside, a team of 30 workers produces up to 20,000 sausages per day, which adds up to 1181 tonnes of food per year. Demand has grown greatly in recent years, with the butchery producing 264% more food than it did in 2009.
Leading the team is head butcher Franco Lo Presti who, surprisingly for the fleischmeister in charge of producing one of Germany's most treasured foods for one of its biggest firms, is Italian. That said, he's the most German Italian you'll ever meet, having worked in the Wolfsburg butchers since 1978 and taken over the top role 12 years ago. "I love this job," he says, with undisguised passion. "Once you're in the butchery, you work here until you retire. You don't want to change jobs."