So here we are, then. Some 60 years after visionary car designer and all-round Autocar hero Sir Alec Issigonis decided it would be a smart idea to mount a four-cylinder engine transversely at the nose of his new compact, fuel-efficient city car, photographer Luc Lacey and I find ourselves looking – somewhat apprehensively, I might add – at a verdant green example of that original car's modern-day descendant.
The car in question is a Mini. Of course, it is. How could it be anything else? And this particular Mini isn't just any old Mini, either: it's the 10-millionth Mini built since the now defunct British Motor Corporation launched the genre-defining original in 1959. Specifically, it's a limited-run 189bhp Cooper S 60 Years Edition, which seems rather convenient considering that it also happens to be the 10-millionth Mini. Did I mention it's the 10-millionth Mini? It's the 10-millionth Mini. Can you see the stickers on the car? Tough to miss, right?
Anyway, back in 1959, the Mini brand didn't officially exist in its own right, BMC marketing Issigonis's breakthrough model under its Austin and Morris brands as the Seven and Mini-Minor respectively. It has been known by a few different names since then, too, while the Mini brand itself has been passed from keeper to keeper before finally finding its current home at BMW in the late 1990s.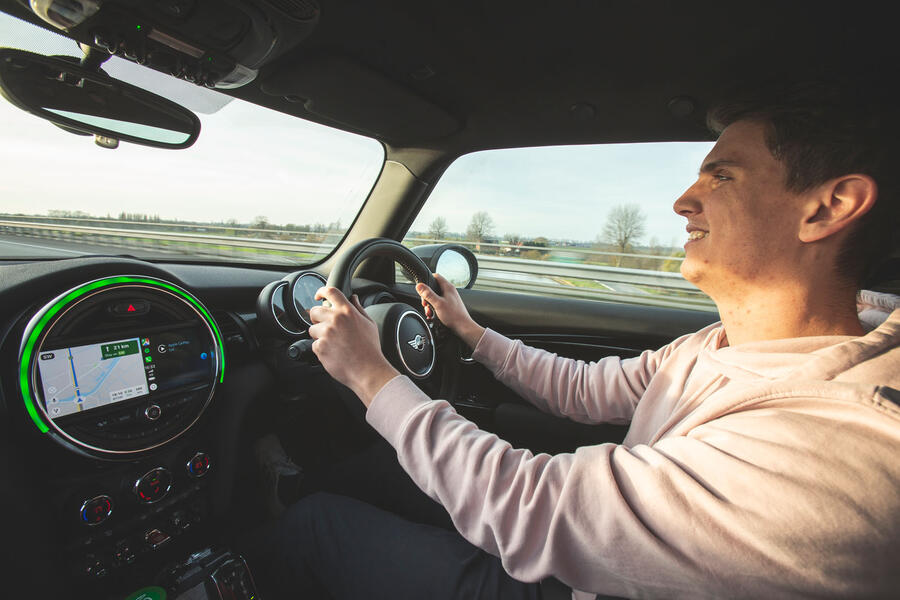 But the Mini story is one that's been told 10 million times before. And Lacey and I haven't arrived at Autocar's south-west London road test base on what could be described, politely, as a 'very cold' November morning for a history lesson. No, our task is a different one. An epic European road trip. One that should – everything going to plan – provide a fitting tribute to what is a landmark car, from a landmark brand in a landmark year.
The plan is simple: take the Mini to Monaco and retrace the route of the 1964 Rallye Monte-Carlo. Actually, no, it isn't. I'm only kidding. As good a trip as that would undoubtedly be, it's also a bit, well, predictable, and for this road trip, we wanted to do something a little different. A little off the wall. So instead of crossing the Channel and immediately making a desperate dash south for the invitingly warmer climes of the French Riviera, we'll continue east, before hooking a bit of a left and travelling north. Quite a long way north.