The Morris Commercial JE, an electric van with a 1940s design, has been unveiled ahead of a planned launch in 2021.
Revived thanks to unnamed UK and European financial backing, Morris Commercial's first production model since the 1960s has a 200-mile range, a 1000kg payload and a 2.5-tonne gross weight.
It'll be priced from £60,000 and set to be built in the UK at an undisclosed location, with the design an engineering taking place in a facility in Worcestershire.
The van is new from the ground up, sitting on a new modular platform and featuring a 60kWh lithium ion powertrain said to endow it with a "power-to-weight efficiency that fully maximises the range of the vehicle". It can fast charge to 80% in 30 minutes.
Morris Commercial will be an electric-only brand that uses a powertrain claimed to be "UK-sourced". "We will never make a vehicle with an internal combustion engine," said the company.
This puts it in a different market segment to Geely-owned taxi maker LEVC, whose range-extender powertrain and chassis are being used for a cargo van variant.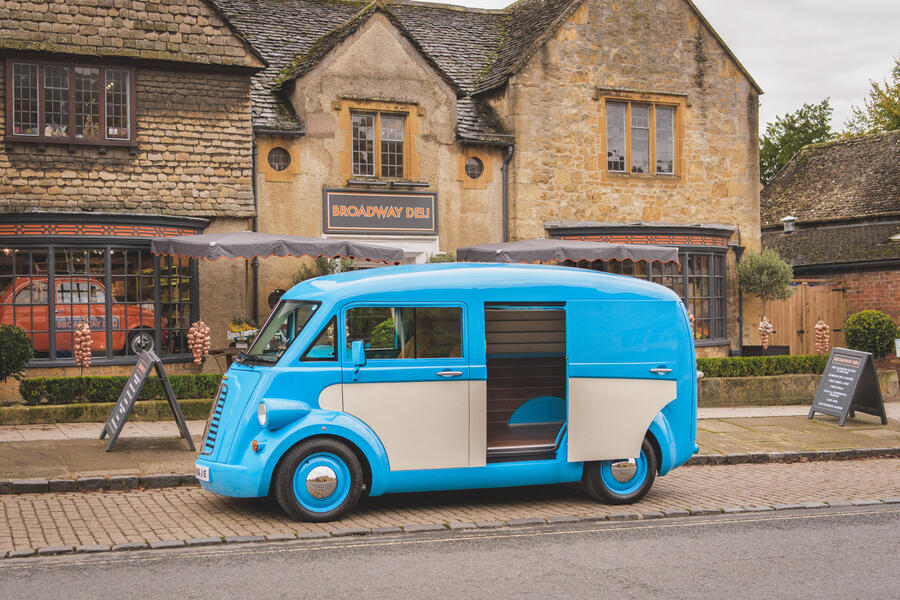 Morris says further variants, such as a pick-up truck, minibus and campervan can be spun-off its modular platform. The JE's bodywork is fashioned from lightweight carbonfibre and features a pair of full-width rear doors and a sliding door on the nearside.
In the load bay are claimed to be 5.5 cubic metres of volume and a flat floor with sufficient area for two pallets. Morris is expected to reveal further specification details at an event later today, but it claims in advance that the JE is "one of the lightest LCVs in the marketplace".