Mini's parent company BMW has given the green light to a heavily reworked electric-powered production version of the Rocketman - the British company's ultra-compact urban-based concept, first displayed in 2011.
Set to be launched in 2022, the three-door hatchback is planned to be an electric powered entry-level model within a realigned Mini line-up, with production set to take place at Spotlight Automotive - a newly established joint venture operation run by BMW and its partner Great Wall Motors in Jiangsu, China.
"We're advancing plans for a model along the lines of the Rocketman. It's a car we have been looking at for a long time, but to build it profitably at the price point we think customers are prepared to pay, you need a joint venture partner to share costs. Great Wall Motors has provided that opportunity with a shared electric car platform that will be used by Mini," a senior BMW official revealed to Autocar.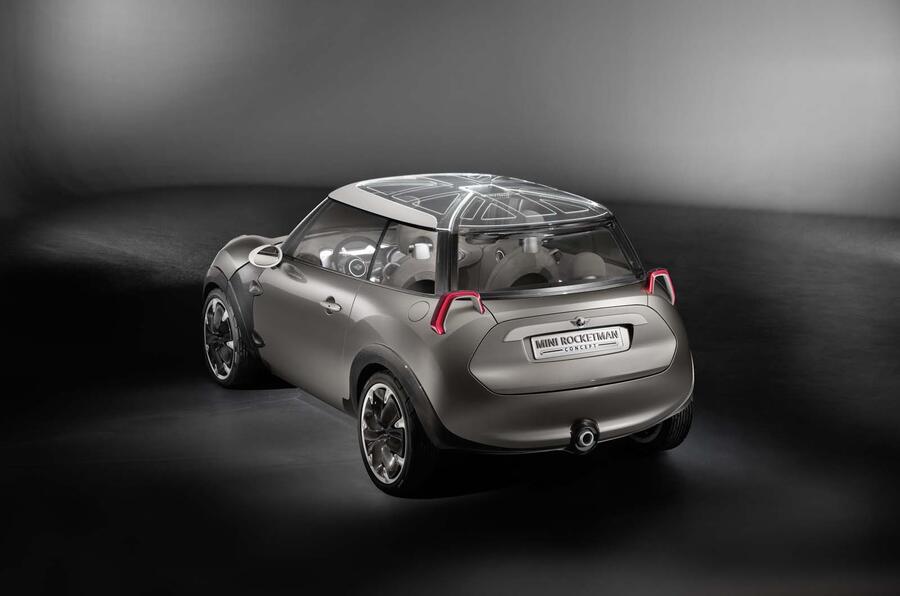 Designed by a team working under the guidance of former Mini design director Anders Warming, the original 3419mm-long Rocketman was conceived to extend the Mini line-up into the city car segment, as a rival to the likes of the Smart Forfour. But despite a favourable response from potential buyers, its development was halted when talks broke down between BMW and Peugeot on a possible platform and engine sharing deal.
Through its joint venture with Great Wall Motors, BMW has reignited plans for the entry-level Mini model, which is planned to be produced exclusively in a joint venture factory in China for global markets, including the UK.
But while the original Rocketman was planned around a range of three-cylinder petrol and diesel engines, the Mini model being developed by Spotlight Automotive is set to use electric power exclusively, as part of the German car maker's plans to launch 25 plug-in hybrid and pure electric models by the end of 2023.