Mini has created a hardcore new rally vehicle, the John Cooper Works Buggy, which it has assigned the arduous task of competing in the 2018 Dakar Rally.
The all-new competition model, co-developed with longstanding Mini rally partner X-Raid, eschews the all-wheel-drive layout of the incumbent Mini John Cooper Works Rally (pictured bottom) for a rear-drive system.
Rear-wheel-drive cars, while sacrificing ultimate traction in some parts of the rally's near-5500-mile route through South America, are allowed, according to the event's regulations, to run with larger wheels and higher ground clearance.
These technical advantages, as well as the weight saving possible with a two-wheel-drive car, have convinced Mini to develop the new Buggy with the intention of winning the Dakar Rally, which takes place between the 6 and 20 January and tasks entrants with racing from Peru to Argentina.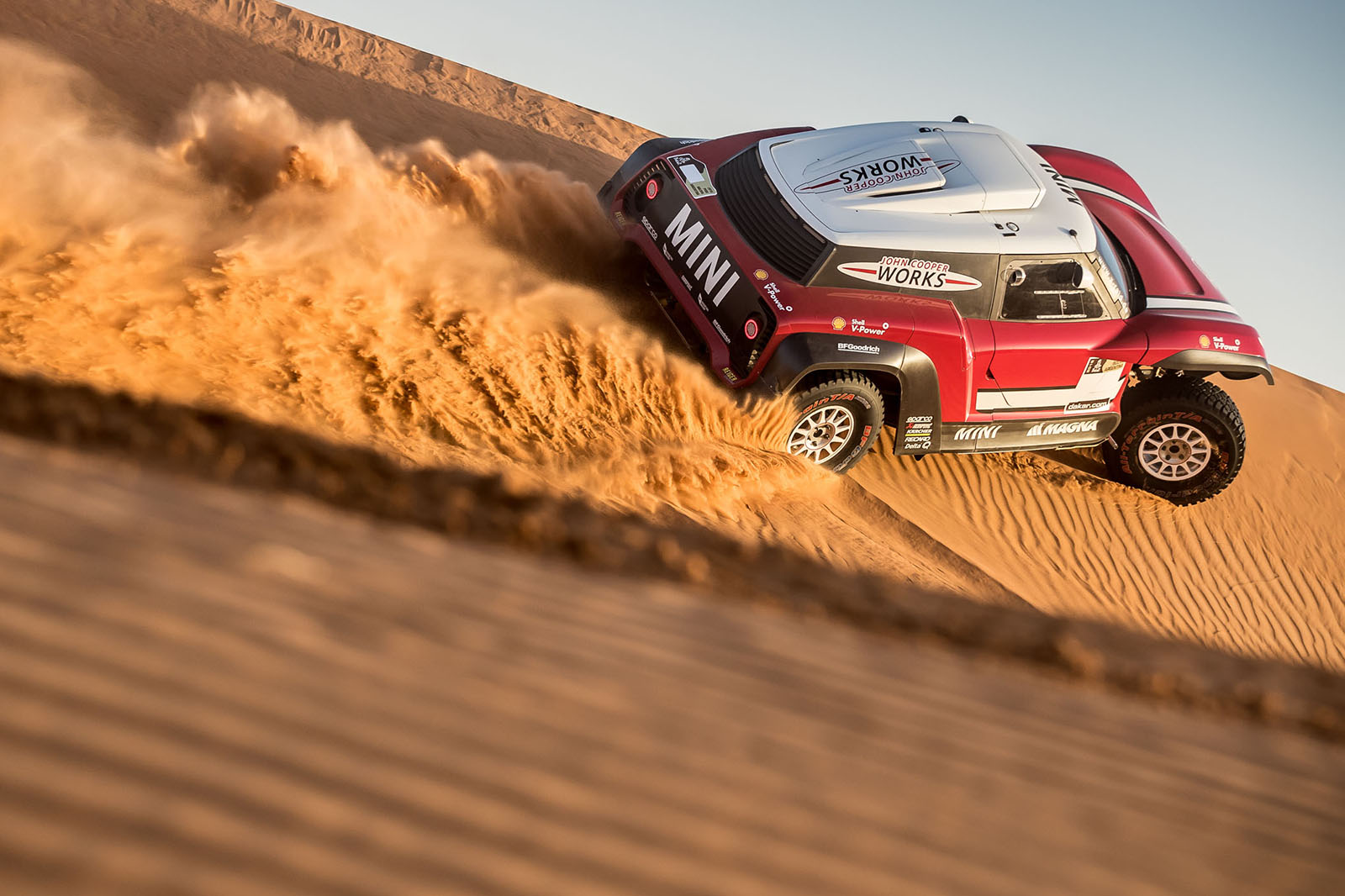 Like the JCW model, the Buggy uses a 3.9-litre straight-six diesel engine with BMW's Twinpower Turbo technology. The unit delivers 335bhp and 590lb ft of torque to the wheels.
The Buggy uses a tubular steel frame with bodywork made from carbonfibre-reinforced plastic and Kevlar.
Mini and X-Raid have already tested the Buggy on varying off-road terrain in Hungary and Morocco, during which time team manager Sven Quandt said: " the car never had to stop once due to a technical problem, which is really quite remarkable".
Despite the Buggy's target to win the event, Mini believes its all-wheel-drive JCW Rally still stands a chance. It finished sixth in this year's race, but the 2018 model has received a new chassis and enhanced suspension travel.