Lewis Grimshaw has learned the hard way that whoever takes a car off one of his firm's transporters should be the person who loaded it, too. 
"It was a Subaru Impreza rally car and as I loosened the last wheel strap, it started to roll back," he says. "Instinctively, I grabbed the wheel but as I did so, two of my fingers slipped between the brake caliper and a spoke. As the wheel turned, they were almost sheared off from the tip of the finger to the first joint. There was a lot of blood." 
Having not loaded the car Lewis didn't know that with the engine switched off, the Subaru's hydraulic handbrake wouldn't function. Meanwhile, the mechanic who had overseen the Impreza's loading had insisted it shouldn't be left in gear, to avoid, he explained, the teeth being worn as the car rocked backwards and forwards in transit. On arrival and freed of its bindings, the car simply rolled backwards.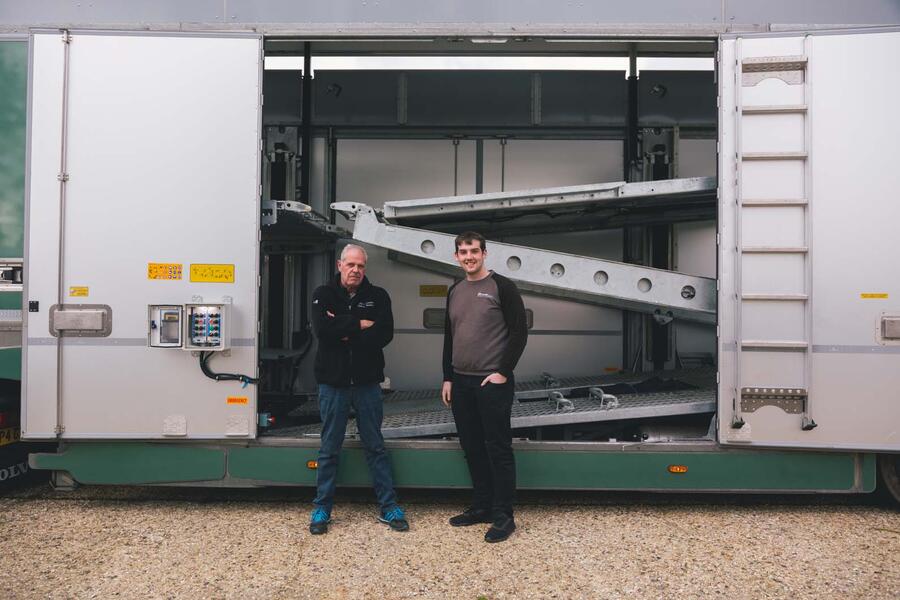 Today, seven years since that fateful delivery, you'd barely know Lewis's fingers had been mangled. But what light scarring remains is a reminder that the multi-million-pound cars his family's business transport under cover aren't the only precious things they must consider…