A pair of 820bhp Aston Martin Vulcans will go head-to-head with LMGT1 DBR9s (pictured bottom) and Vantage GTEs in a special race to support the 24 Hours of Le Mans on 16 June.
During the build-up to the crowning event of the World Endurance Championship, the Aston Martin festival will feature 38 high-performance track machines. These will include the British firm's naturally aspirated V12 track-only hypercar, which will make its race debut against GT4, GT3 and GT2-spec racers.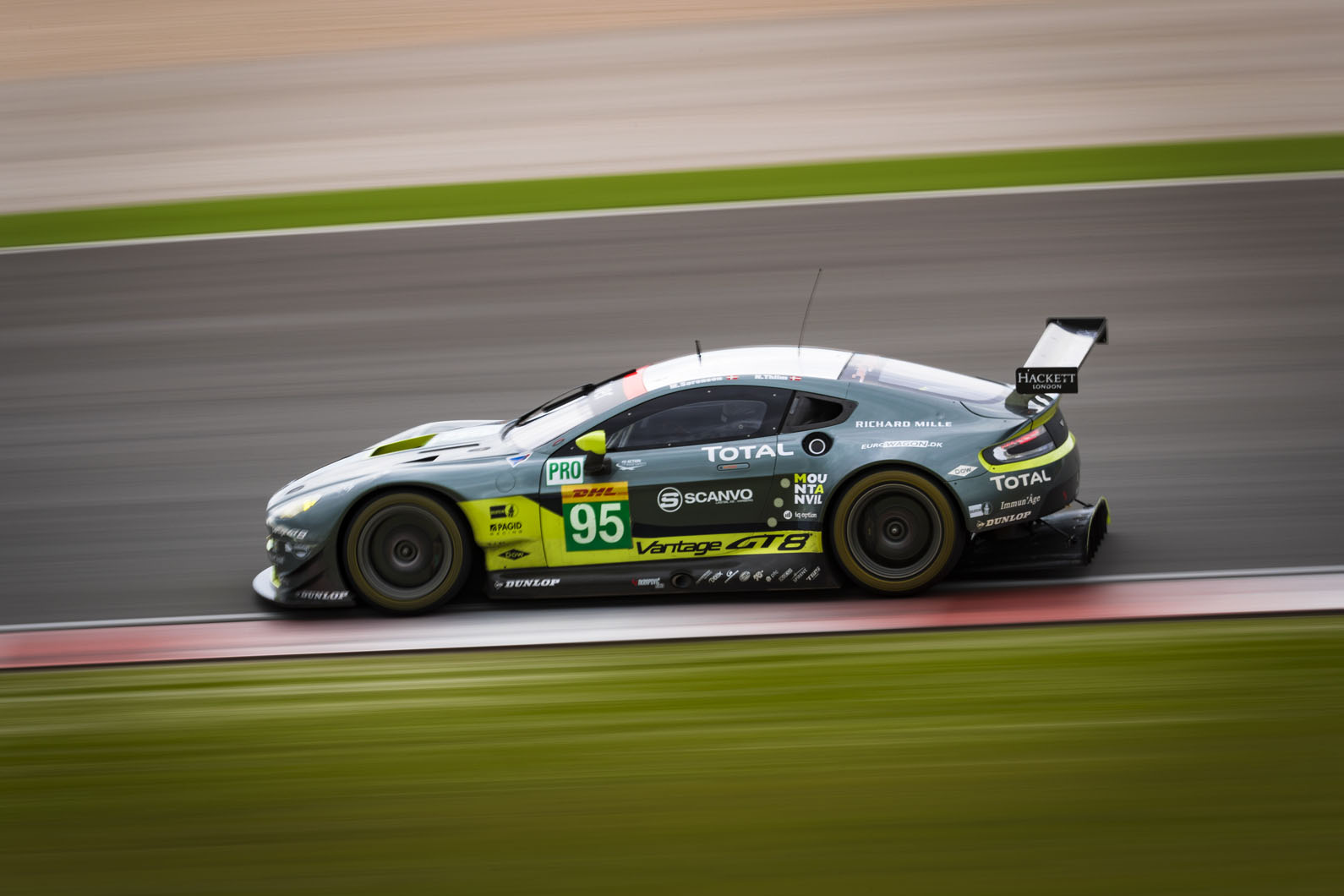 Flat out at Silverstone in the Aston Martin Vulcan
The 2016 WEC-winning #95 V8 Vantage GTE (above) will also take to the grid. It ranks as a favourite for the overall win. The Vulcans, with their naturally aspirated 7.0-litre V12s, will be the most powerful cars on the grid and are expected to "do rather well", according to an Aston Martin spokesman.
Among the drivers will be Formula 1 driver turned pundit Martin Brundle, Olympic gold medallist turned racing driver Sir Chris Hoy and rising racing star Jamie Chadwick. Aston Martin boss Andy Palmer will also compete in a Vantage GT4 at the iconic La Sarthe circuit.
Aston Martin Valkyrie AMR Pro 1100bhp track car lands