Later derivatives of the Mitsubishi Evo and Subaru Impreza would get faster and more powerful. They would become more technologically advanced and, in every measurable or objective way, they would get better.
Right here, though, is where they peaked. Launched within a couple of years of one another in the late 1990s, the Lancer Evo VI Tommi Mäkinen Edition and Impreza 22B STi are, by general consensus, the pinnacles of their respective breeds. They are the apex four-wheel-drive rally refugees.
They hail from that five-year spell from 1995 to the turn of the century during which Subaru and Mitsubishi dominated the World Rally Championship. The Evo VI TME and Impreza 22B STi capture a moment in time and preserve it in aspic. But is there more to these cars than a cloying, bobble-hatted sentimentality? Box-fresh examples of both, the best roads in the Peak District and a blessedly dry day in late January are all we need to tell us everything we want to know.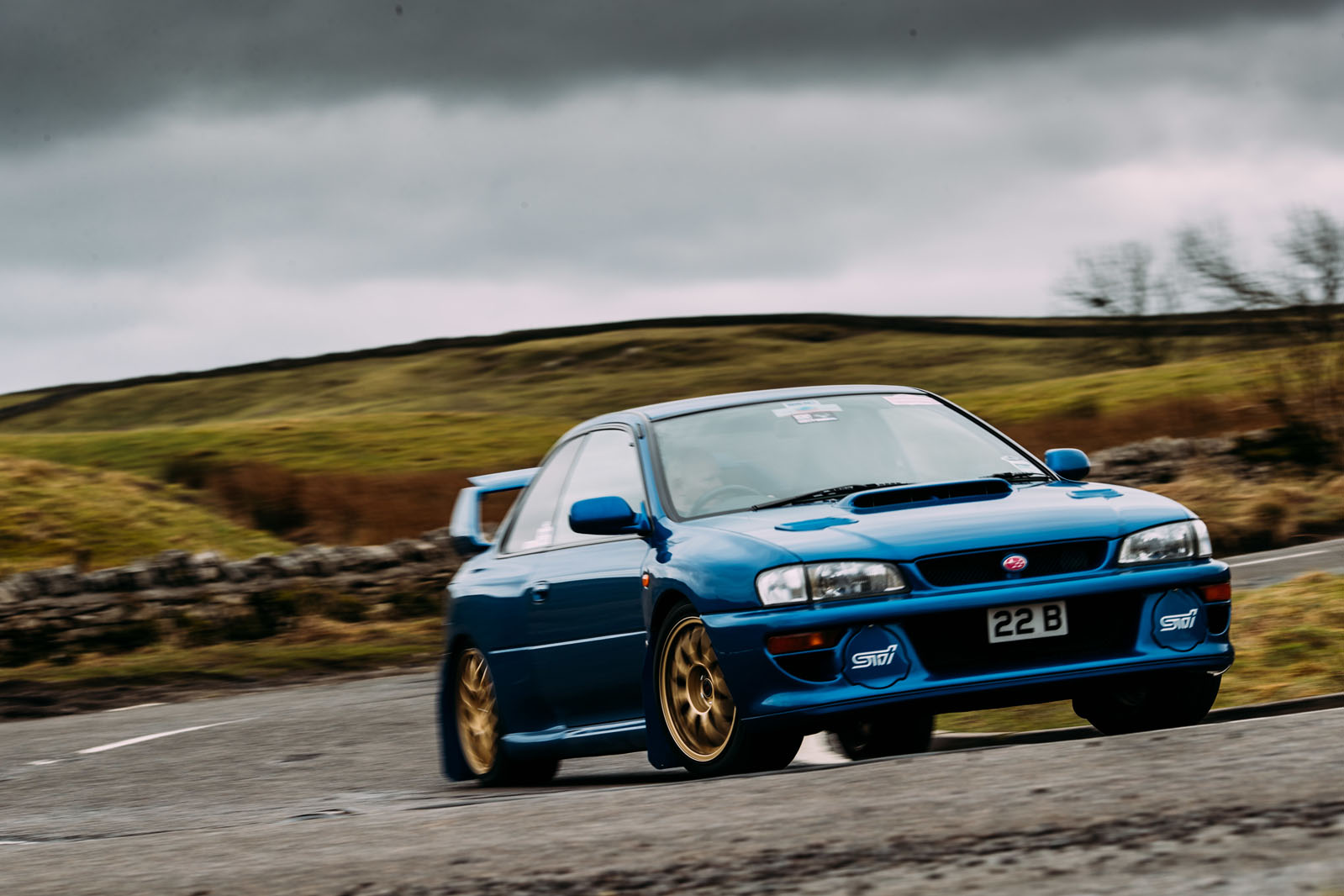 First, the history lesson. Early in 1998, Subaru unveiled a limited- edition version of the Impreza WRX STi. Built to celebrate both the marque's 40th anniversary and its third straight WRC manufacturers' title, the 22B STi was billed as the production version of Subaru's already-iconic two-door World Rally Car. With its swollen wheel arches, the high-rise rear spoiler and an 80mm increase in width, it was as close to Colin McRae's rally car as any normal punter was ever going to get. It wasn't a homologation special but more of a road-going replica.
In pictures: Colin McRae's career highlights
Between March and August 1998, 400 22Bs were built for Japan, with just 16 manufactured for the UK and five for Australia. The UK cars were modified by Subaru's rally team, Prodrive, with a longer final drive, a miles-per-hour speedometer and revised headlights. Before Prodrive could get around to registering those 16 cars in the UK, however, more than 50 resourceful Subaru devotees had imported cars from Japan.