The 10 cars listed below are, in Autocar's considered view, the very best electric cars on the market right now. Each sits right at the state of the electrified art, whether that be for performance, range, space, luxury and refinement, in-car technology, or driver appeal.
Rather than being direct competitors, each has been picked for excellence in one particular area. So if you want to know what is the most practical, most entertaining, or the most comfortable electric car on sale at any price, you'll find it here, but we'll also tell you which is the best value - and, in every case, why our nominated car is so good.
Stand by, then, for a few hundred words of essential reading for anyone who's about to take the plunge on their first electric car, and for those aspiring car makers who want to know which cars to aim for in those all-important product development benchmarking exercises.
The best electric cars
Cupra Born
Best for: Fun factor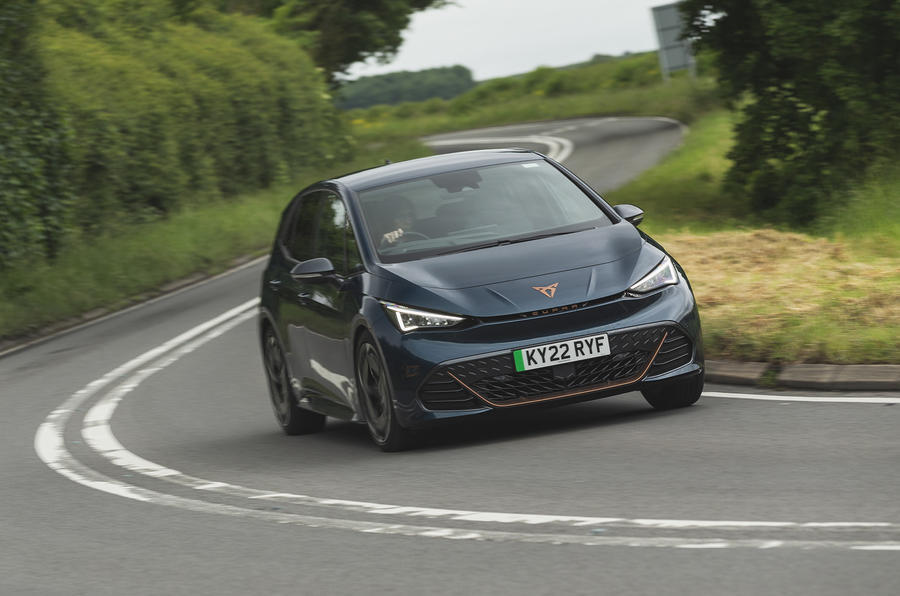 Commended: Abarth 500e, Kia EV6
Autocar has, for a couple of years now, conducted an annual test of the best-handling, most engaging electric cars on sale. We call it Britain's Best Fun EV, you can read it in Autocar every summer and our reigning champion is the Cupra Born, which beat the challenge of cars like the MG 4 XPower and Abarth 500e to impress our judges.
The Born sits at a compelling nexus of size and usability, weight and power, of real-world range, and of price and affordability. It's got enough power to keep you interested, but not so much as to seem excessive for the road, or to compromise its efficiency in quicker motoring. It's got an engaging, balanced rear-driven chassis, and some precision and purpose to its body control - but it doesn't forget to include four usable seats and a decent boot. It'll cover 220 real-world miles on a charge, which should be enough to get you to and from your favourite road, but it's also got the personality and poise to make the trip worthwhile.