The Car of the Year 2022 is the Kia EV6, it was announced last week at a ceremony in Switzerland's Palexpo centre (where the 2022 Geneva motor show would have been held were it not for its third consecutive cancellation).
The EV6 is the first Kia and the third electric car to win the award, topping a seven-strong shortlist in a relatively close contest. (The Nissan Leaf and the Jaguar I-Pace, if you're wondering.)
The scoring system for the finalists is quite complex. Each of 59 jurors from 22 European countries (normally 61 from 23 but for the suspension of Russian votes in 2022) has 25 points to allocate. Autocar is one of nine sponsoring publications and I'm a juror.
Each juror can give no more than 10 points to any car, with no equal first places, and must award at least five cars some points (I told you it was complex). Anyway, after all of that, the Kia scored 279 points.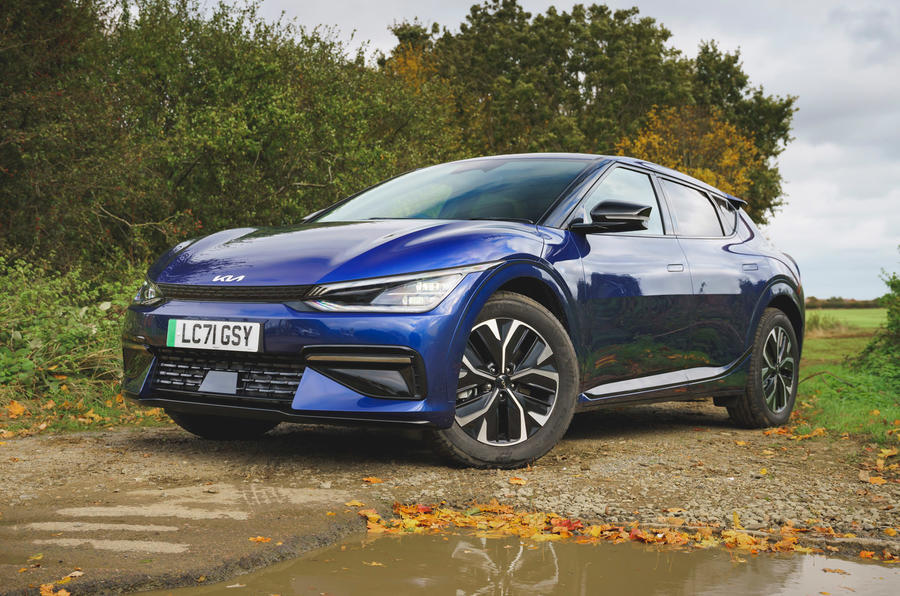 The runner-up was the Renault Mégane E-Tech Electric (265 points), with the Kia's close relative, the Hyundai Ioniq 5, in third (261), ahead of the Peugeot 308 (191), Skoda Enyaq iV (185), Ford Mustang Mach-E (150) and Cupra Born (144).
I had put the Renault first, because I rate its interior ergonomics (in a French car – sacré bleu!) and sprightliness to drive. But I also gave decent points to the Kia/Hyundai duo and the Skoda, followed by the Peugeot, the Ford and then the Cupra.
Still, the EV6 is also the What Car? Car of the Year and a sound winner.