On a recent trip to the United States, I met a Mustang-owning Texan who didn't much like electric cars, but "I hear there's an electric Mustang coming, so maybe I'll like that."
I fear he may be disappointed by the new Mustang Mach-E: there's a big difference between an electric Mustang and an electric SUV 'inspired' by the muscle car.
Still, the Mustang Mach-E shows promise. To my eyes – and I should say I reckon it looks better in the metal than it does in images – it echoes the muscle car's style without resorting to pastiche, managing to look relatively sleek for a large electric SUV.
It's certainly more desirable than, say, a Kuga EV would be – and that's exactly what Ford is counting on. The huge success of the latest Mustang has shown the value and heritage built up in the nameplate and badge – which is arguably stronger than Ford's own Blue Oval.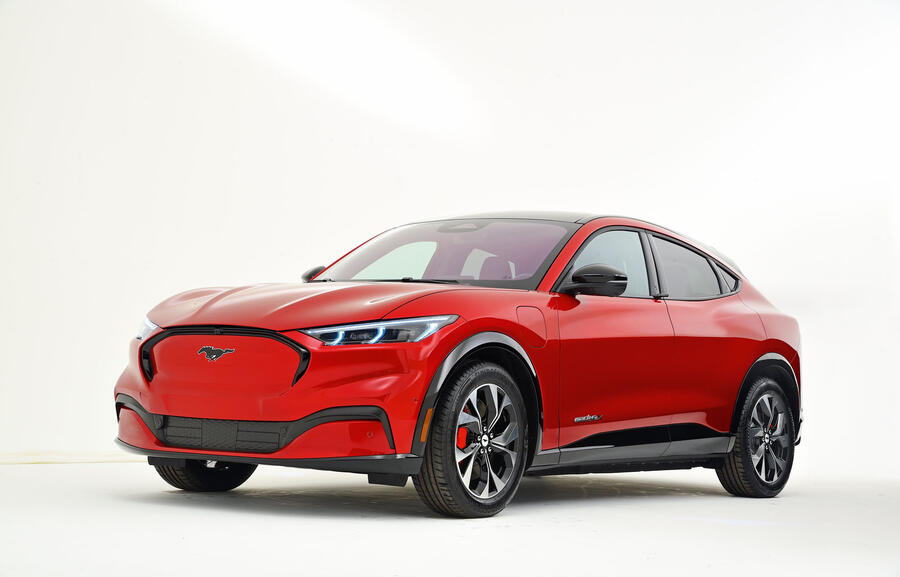 There's a reason the Mustang survived the cull of Ford's non-SUV and pick-up models in the USA, and it's also proving increasingly popular in Europe. Such is the value of the pony badge that the Mustang also appeals to a level of customer that other Ford models can't: how many of the firm's other models can legitimately be called Porsche rivals?
Ford spent years searching for premium brands, such as Jaguar and Aston Martin, to buy in order to broaden its market reach. It now seems to realise that, with Mustang, it's had one all along – and the Mach-E appears the first step in expanding the nameplate from a single model to a full sub-brand.
How successful that it will depend on how successful the Mustang Mach-E is. And that will involve convincing current Mustang fans to accept the nameplate can be applied to something that's very definitely not a muscle car.
Still, a Ford-badged EV could never battle with a Tesla on badge appeal among EV owners, but a Mustang-based EV might succeed in doing so – assuming expectations among current Mustang owners, in Texas and beyond, are kept somewhat in check.
READ MORE
Mustang reborn as Model Y rival
Ford could expand Mustang line-up further in future
Ford Capri could still be revived, says design boss