Ford is considering launching further new Ford Mustang-badged models in the future – raising the possibility of the muscle car nameplate effectively becoming a performance sub-brand.
The long-running name and pony badge logo is being used on the new Mustang Mach-E electric SUV, Ford's first bespoke EV. It will be the first time in the 55-year history of the Mustang that the name has been applied to an entirely new model type.
The development team originally started work on a different EV project, but the project underwent substantial changes when it was decided to apply the Mustang name. Murat Gueler, Ford's European design chief, said that decision could lead to more new Mustang models.
"The Mach-E is our step into the future, without ignoring history," Gueler told Autocar. "There's a lot of emotion with the Mustang, and it's time to progress that and make it spread wider."
Notably, to match the style of the Mustang, the Mach-E uses a reworked version of the model's pony badge, rather than the Ford Blue Oval logo. Gueler said that decision was both to strength then Mustang links and "communicate the new-ness of this", adding that: "We've talked about building a family."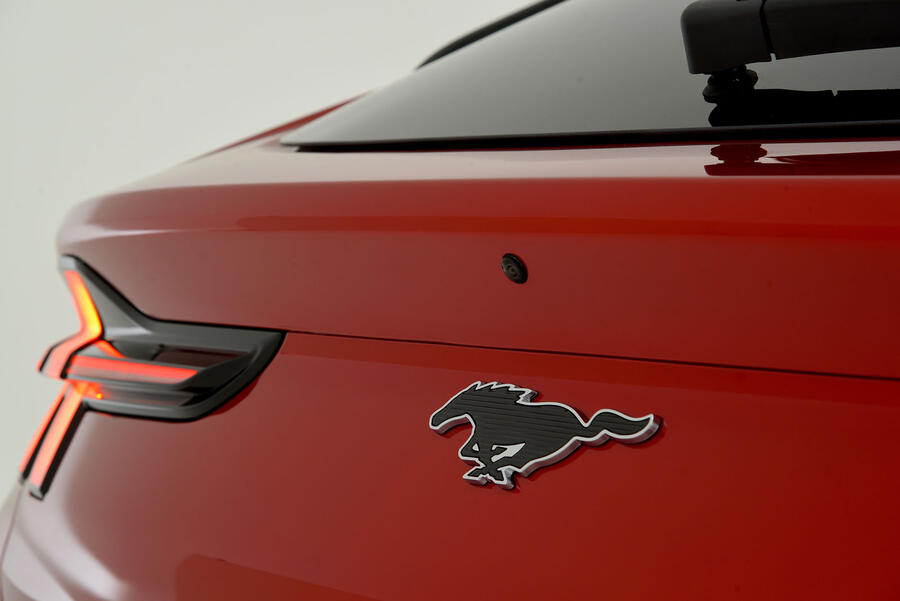 He added: "The latest Mustang in Europe has gained another level of popularity, so we have a bigger base for the Mustang brand. The Mustang and the Porsche 911 are the most famous sports cars on the planet. Mustang is a big nameplate and it's about time we applied electrification to it.
"People now understand we can do different things to different nameplates quite successfully."
Ford is also working on new EV projects to follow the Mach-E, but Gueler added that they wouldn't simply produce new Mustang-inspired EV models of different sizes.
"We don't want to take a Russian doll approach, where you can't tell them apart other than the size of the car, but we want a family feel where a Ford EV starts to build off this concept," he said. "But we'd never do a smaller version of this - if we did a smaller vehicle it would have different proportions."