One hundred years ago nearly half of the cars on British roads were Fords. Henry Ford opened his first dealership here in 1910. A year later he chose Trafford Park, Manchester, as the site of his first Model T factory outside the US. He built the first British cars before 1911 and by 1914 he was making cars there on a moving production line.
On that beginning Ford's leading position in the UK car market was founded, along with the enduring notion that Ford is a British company. Although the Blue Oval no longer makes cars or vans here, it does make huge numbers of engines and employs 3000 engineers at its Dunton design and engineering centre. But over the past decade it has struggled to make profits in Europe and has been through several bouts of 'right-sizing', involving retrenchments and plant closures, without much improvement of the bottom line. Meanwhile, its all-American rival General Motors has sold up and departed Europe for good.
Given all this, and the unprecedented challenges car makers face over the next decade, we thought it right to visit Ford's epicentre in Dearborn, Michigan, to meet the company's leaders and learn their plans for the future, for Europe and for the UK. The following story reveals our findings.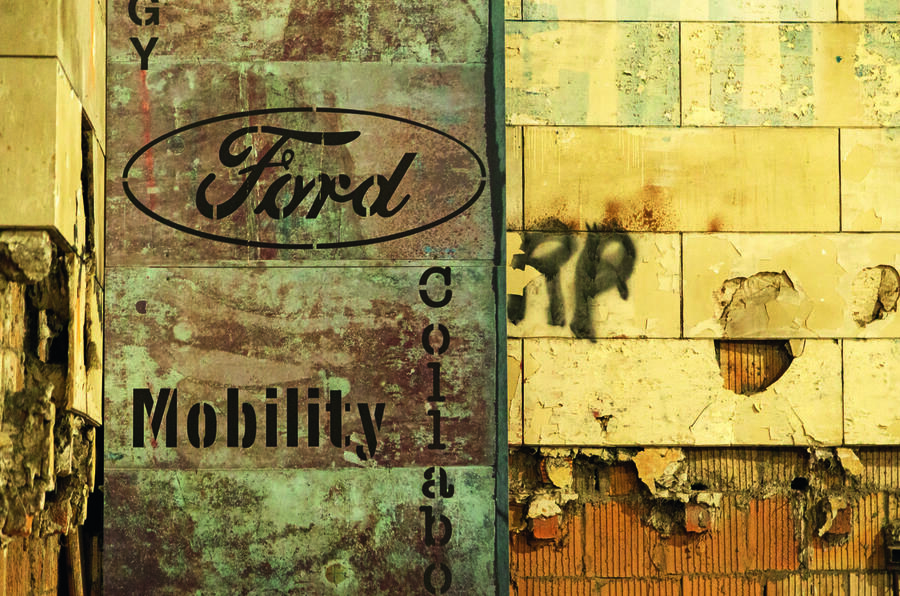 Darren Palmer: meet 'Mr EV'
Darren Palmer remembers the moment his vision of electric cars changed. It drove him to leave a dream job launching exciting conventional cars to lead Ford's headlong dash towards an entirely new kind of battery-propelled mobility.
"I was in charge of Mustang, Explorer and Lincoln's performance models, and having a great time," Palmer recalls. Then out of the blue he got the call. The new challenge, it turned out, was to become product development director of Ford's Project Edison, a 70-strong cross-functional think-tank set up in a former hosiery factory in Detroit's Corktown district to conceive a new range of high-performance EVs.