The Ford Mondeo's story begins well before 1993, when Ford's billion-dollar car was released to the world. Instead it begins 31 years before that, with the launch of a car codenamed "Archbishop". The Cortina's arrival launched Ford UK on a golden trajectory of success. For a good decade the Cortina was simply unassailable, its sales domination regularly scoring it a 10- to 12% market share. That's unheard of today.
The Cortina dominated partly because there was less choice, partly because its main competitor British Leyland was failing and partly because it became the favoured choice of fleet managers. This was in the days before the company car driver could choose his own wheels. But the main reason it sold so well is that its styling was always bang on, and because the hierarchy of derivatives was not only easy to understand, but made it easy for personnel to dish out rewards to their reps with a trim upgrade.
Ford's tinsel artistes always made sure that you could tell a base from an L, or an XL, or a GXL, their palette including chrome edgings, dashes of matt black, anodized panels, slashes of cabin plasti-wood, racier wheel trims and vinyl roofs. So your pay grade was parked on your driveway, your aspiration the quad- headlight, Rostyle wheel, vinyl-capped GXL.
After four ever-mightier iterations of the Cortina (and its less successful German Taunus counterpart), Ford finally decided that it must modernize the simple mechanicals of a car increasingly criticized for being miles behind the technical curve. The Sierra breezed in on a gust of aerodynamic excellence, Ford told us, and a cabin designed with "Man and Machine in Perfect Harmony".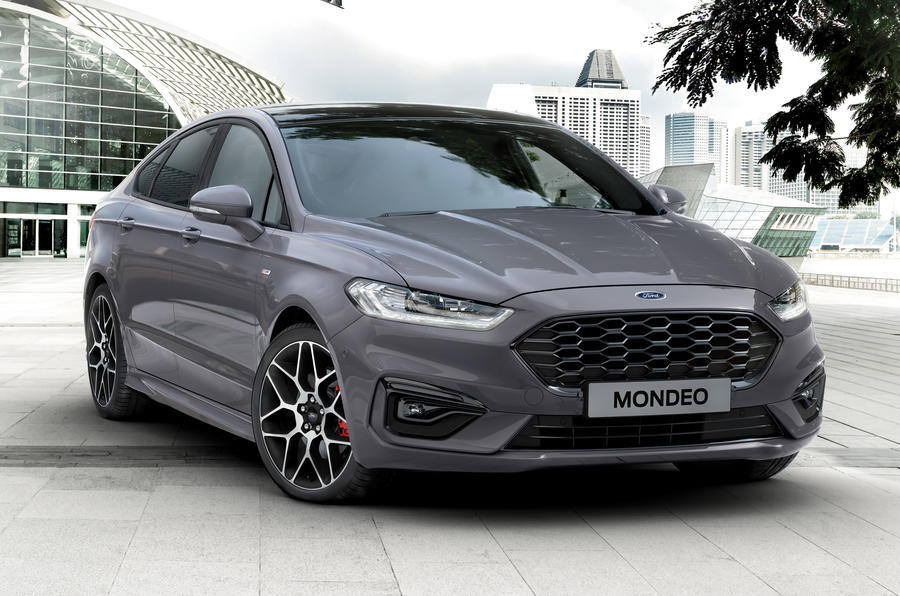 The round paneled, shovel-nosed, fastback Sierra looked remarkable after the boxy Cortina, its thousands of wind tunnel hours massively cutting the Cortina's drag coefficient to 0.34 – the same, whisper it, as the boxy Alfa Giulia saloon of 1962. Never mind the numbers –the effect was startling. Ford's large family car sales fell away, its traditional customers initially unable to stomach the change, in spite of the still traditional mechanicals. The Sierra remained rear-drive and propelled by the Cortina's gruff engines, but it did have independent rear suspension. More importantly, it was much better to drive, and genuinely did have a well- planned interior. It also continued Ford's trim hierarchy.
That wasn't enough to stop the jelly-mould floundering, a panicked Ford soon triggering a light facelift. Which helped, as did familiarity. Some versions of the Sierra became legendary, not only the RS Cosworth and its famously unsubtle wing, but also the excellent XR4x4. The competition got ever sharper, however, the thrusting front-drive Vauxhall Cavalier and finely-sprung Peugeot 405 increasingly exposing its creaky mechanicals. Ford's well-packaged, well-priced average car strategy was failing. Spectacularly so in the case of the Mk4 Escort, which this magazine exposed for the progress-free sham that it was.