The star of the Detroit motor show has undoubtedly been Toyota president Akio Toyoda, who was practically bursting with enthusiasm as he unveiled the firm's new GR Supra sports car.
Toyoda, who personally signed the car off with a lap of the Nordschleife, was on top form in his introductory speech, which he embellished with an astonishing line for the head of one of the world's biggest car companies: "SUVs are nice but, at the end of the day, is there anything better than a tight rear-wheel-drive sports car?"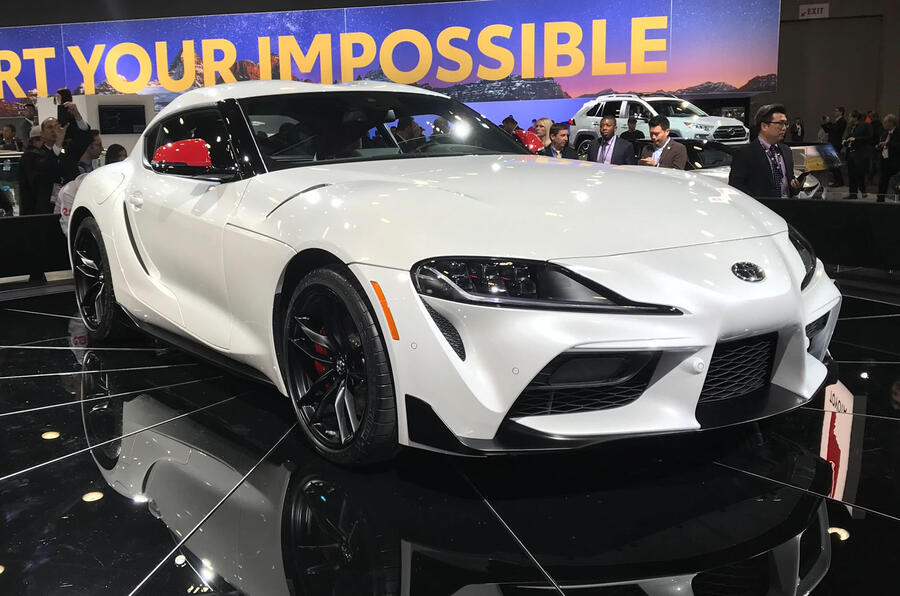 It's a sentiment that found favour with the journalists and car industry types present in Detroit and, I'd suspect, with plenty of Autocar readers. And the good news is that Toyota wasn't the only company in Detroit demonstrating that performance and sports cars still have a future.
Sure, there were plenty of big, boxy SUVs on display, but they were joined by an exciting run of high-performance beasts. Ford unveiled its new Explorer SUV, but also wheeled out the astonishingly powerful Shelby Mustang GT500, a pure muscle car that proudly wears Shelby's cobra logo where Ford's Blue Oval normally sits.
Subaru's STI performance arm showcased the latest 'S' version of its WRC range, the S209 – a limited-run US-only model that is the firm's most powerful car to date – while Lexus showcased the RC F Track Edition, the hot new range-topper to its Lexus RC range of coupés.